Brand Name:Aotsr
Origin:CN(Origin)
Din:Double Din
Certification:CE
Certification:FCC
Display Size:9"
Out Power:4*50W
Max External Memory:128G
Operating System:Android 10.0 OS
Digital Media Format:CD
Digital Media Format:DVD-R/RW
Digital Media Format:DVD-RAM
Digital Media Format:Video CD
Digital Media Format:Mp3
Digital Media Format:Mp4
Digital Media Format:WMA
Digital Media Format:JPEG
Material Type:ABS
TF/Micro SD Slot:0
Resolution:1280*800
Item Weight:5kg
Special Features:bluetooth
Special Features:Built-in GPS
Special Features:Charger
Special Features:FM Transmitter
Special Features:Mobile Phone
Special Features:MP3 Players
Special Features:Radio Tuner
Special Features:Touch Screen
Special Features:TV
Special Feature:Built-In Speaker/Microphone
Special Feature:Wifi Function
Special Feature:Support Steering Wheel Control
Special Feature:Support 3G Network
Special Feature:Support 4G Network
Special Feature:Support Can-Bus
For Vehicle Brands/Model:Nissan
Voltage:12V
ROM:128G
Model Name:For Nissan Patrol Y62 For Infiniti QX56
OSD Language:Chinese (Simplified)
OSD Language:Chinese (Traditional)
OSD Language:Albanian
OSD Language:Arabic
OSD Language:Azeri
OSD Language:Irish
OSD Language:Estonian
OSD Language:Belarusian
OSD Language:Bulgarian
OSD Language:Icelandic
OSD Language:POLISH
OSD Language:Persian
OSD Language:Boolean text (Dutch South Africa)
OSD Language:Danish
OSD Language:German
OSD Language:Russian
OSD Language:French
OSD Language:Filipino
OSD Language:Finnish
OSD Language:Georgian
OSD Language:Haitian Creole
OSD Language:Korean
OSD Language:Dutch
OSD Language:Galicia
OSD Language:Catalan
OSD Language:Czech
OSD Language:Croatian
OSD Language:Latin
OSD Language:Latvian
OSD Language:Lithuanian
OSD Language:Romanian
OSD Language:Maltese
OSD Language:Malay
OSD Language:Macedonian
OSD Language:Norwegian
OSD Language:Portuguese
OSD Language:Japanese
OSD Language:Swedish
OSD Language:Serbian
OSD Language:Slovak
OSD Language:Slovenian
OSD Language:Swahili
OSD Language:Thai
OSD Language:Turkish
OSD Language:Welsh
OSD Language:Ukrainian
OSD Language:Hebrew
OSD Language:Greek
OSD Language:Spain's Basque
OSD Language:Spanish
OSD Language:Hungarian
OSD Language:Armenian
OSD Language:Italian
OSD Language:Yiddish
OSD Language:Hindi
OSD Language:Urdu India
OSD Language:Indonesia
OSD Language:english
OSD Language:Vietnamese
For Nissan Patrol Y62 For Infiniti QX56
Product Configuration

1. Android 10.0 System, 4G +64 Rom, built in Carplay
If your car model matches the picture below, you can buy it directly. If you are not sure, please contact our customer service as soon as possible and we will answer it for you.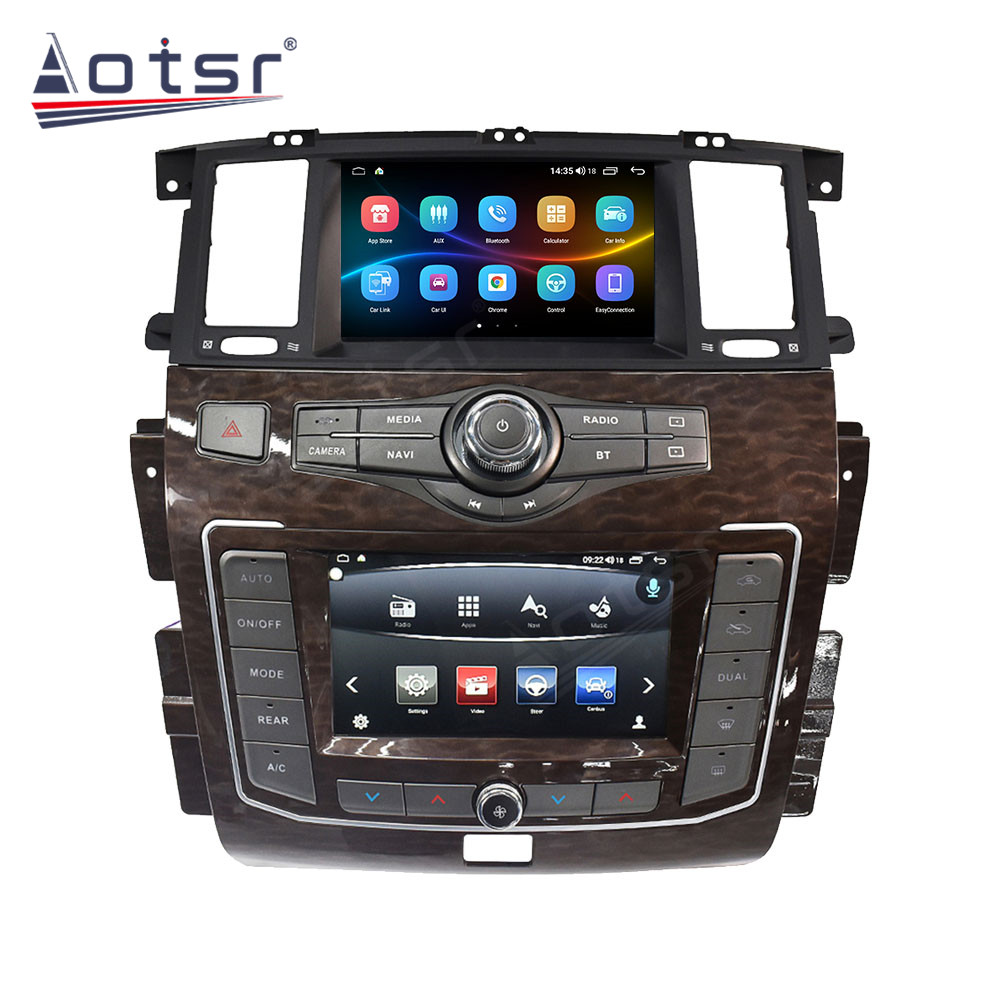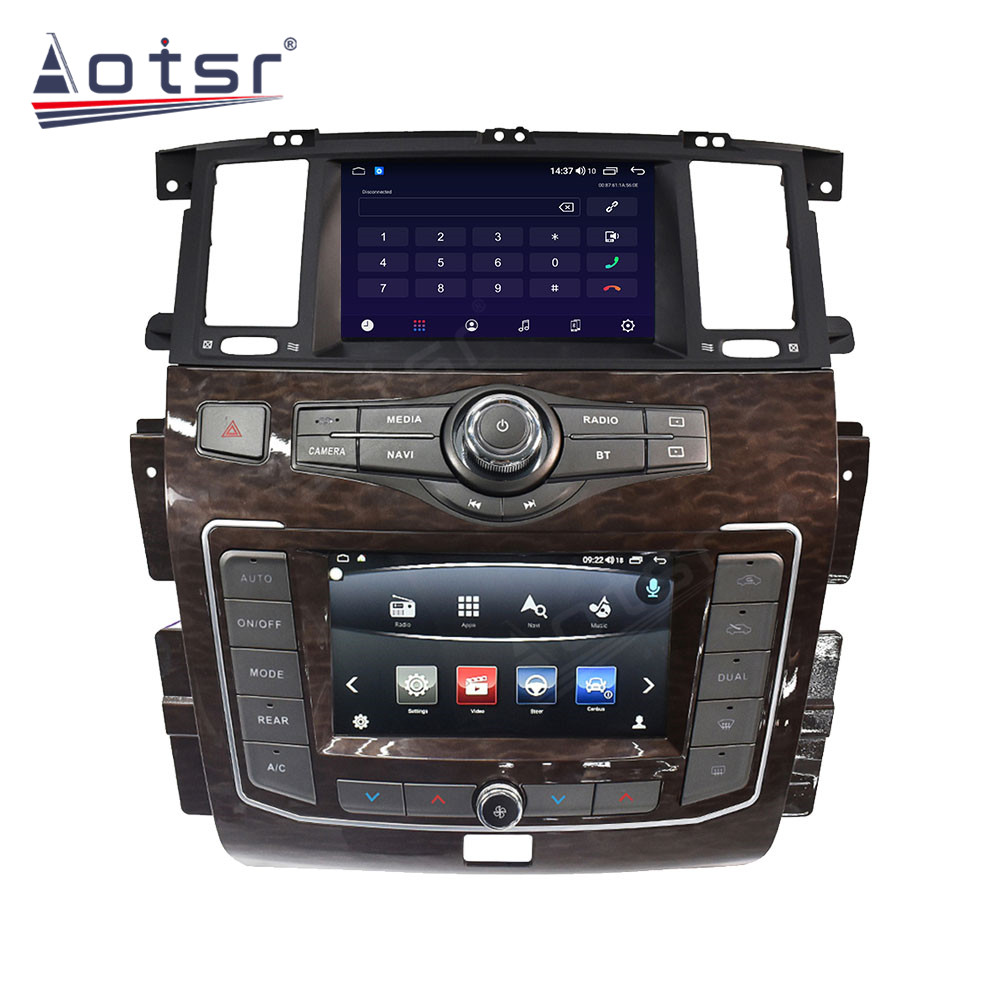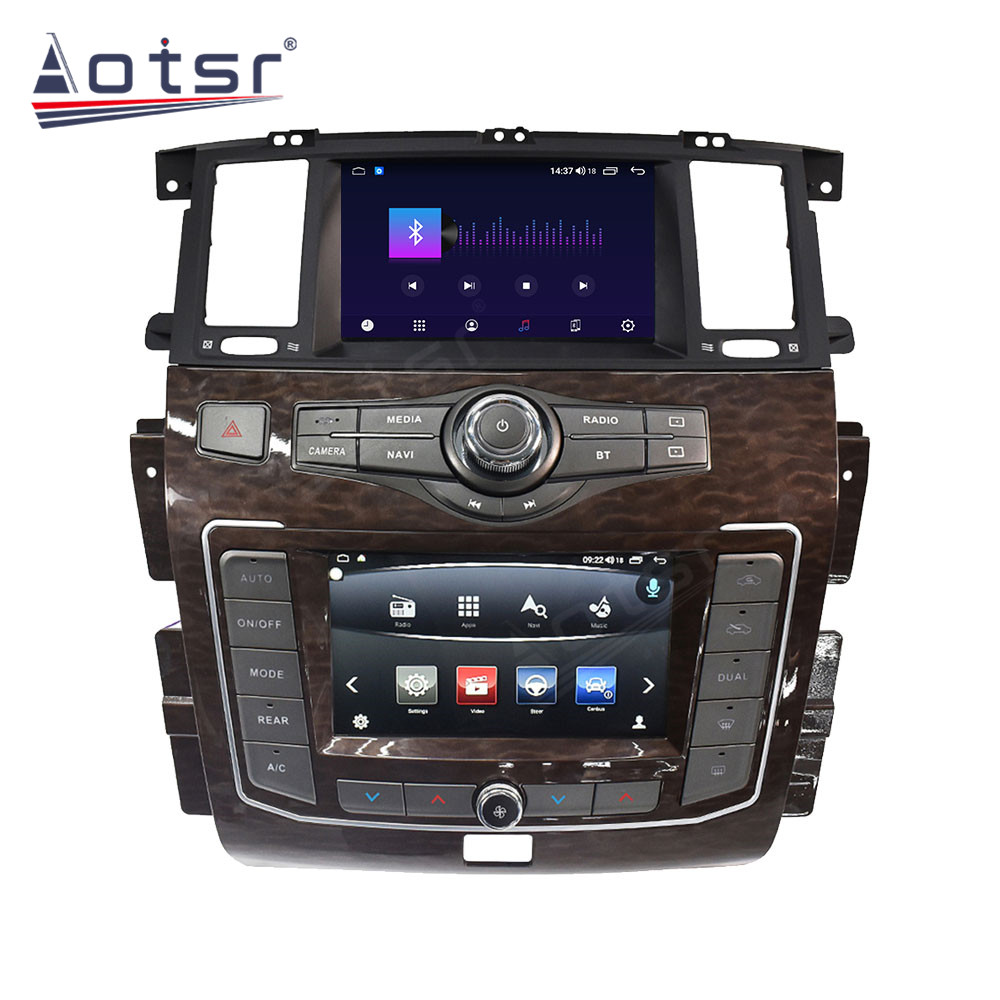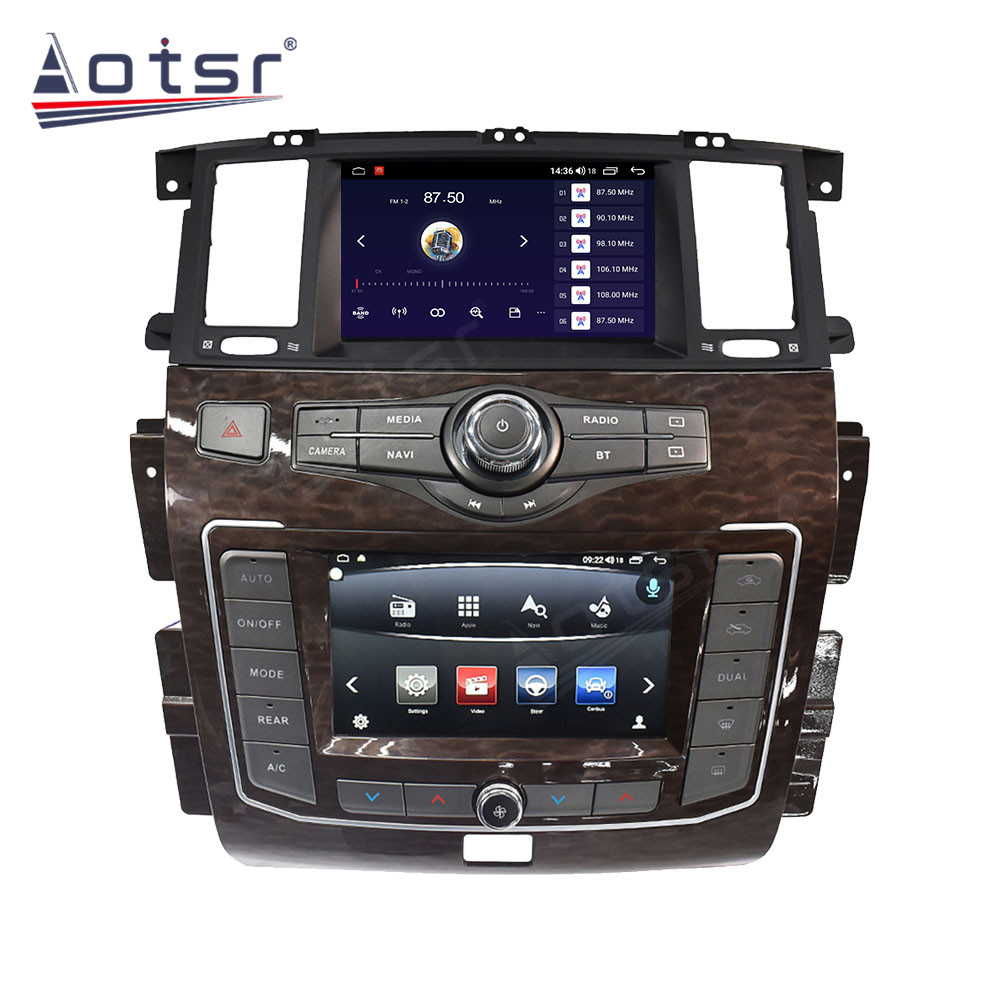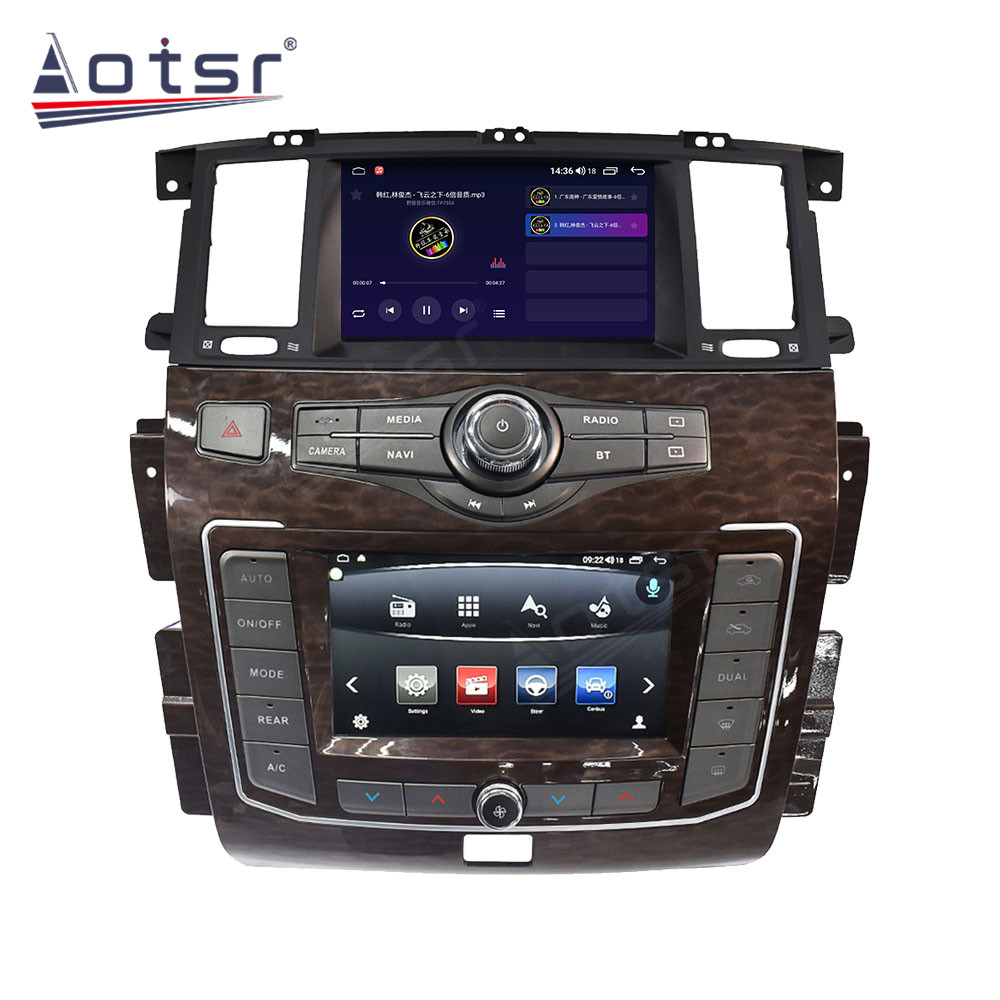 Main Features:
1、Resolution HD IPS Screen .
2、Support voice control.
3、Capacitive Multi-touch screen .
4、Bluetooth 5.0
5、Built-in Wifi /support 3G/4G Network
6、Support Android App download and Google play store
7、Excellent original steering wheel control
8、Support GPS Off-line Map, and Support Online Map,support Google map.
About the installation instructions
It's a plug-and-play installation, but we recommend that you find a local professional installation engineer or a car A&V store to install our equipment in your car so you can avoid damaging your dashboard and the host itself. Of course, if you need any support, you are free to contact us.
If you are not sure if it is suitable for your car, please leave your car details.
The following is for everyone to recommend our shop accessories products. You can click on the picture link for reference, select the product you like and place an order directly. What you like is the most important thing.
Warm and important tips:
1.If you do not like the product, is it possible to return?
If you are not really satisfied with the purchase, you can return the goods. It aims to solve the problem that consumers cannot return goods to China, and enhance the buyer's return experience by providing buyers with the address of the local return warehouse. Our product support free return, choose the option "Easy Local Return", send it to the locally warehouse. After received the package by warehouse, then you will get the full refund.

2. What is the product warranty period?
It's 3-year warranty, during the period, our senior engineers will provide you with the most professional warranty service.

3. What about the installation?
The installation is actually very simple, most of the products are just plug and play, which will not damage the car. And our engineers will provide online help to assist customer in completing the installation. However, we still recommend that customer installs it by a local professional engineer, after all, this is a sophisticated electronic instrument.