Brand Name:Aotsr
Din:One Din
Display Size:13
Out Power:4-45W
Max External Memory:128G
Operating System:Android 11
Digital Media Format:WMA
RAM:4G
Material Type:ABS
TF/Micro SD Slot:2
Resolution:1920*1080
Item Weight:7kg
Special Features:Radio Tuner
Special Feature:Support 4G Network
For Vehicle Brands/Model:FORD
Ford Model: Ranger
Voltage:12V
Item Size:13
ROM:128G
Interface:RCA
OSD Language:Chinese (Simplified)
OSD Language:Chinese (Traditional)
OSD Language:Albanian
OSD Language:Arabic
OSD Language:Azeri
OSD Language:Irish
OSD Language:Estonian
OSD Language:Belarusian
OSD Language:Bulgarian
OSD Language:Icelandic
OSD Language:Polish
OSD Language:Persian
OSD Language:Boolean text (Dutch South Africa)
OSD Language:Danish
OSD Language:German
OSD Language:Russian
OSD Language:French
OSD Language:Filipino
OSD Language:Finnish
OSD Language:Georgian
OSD Language:Haitian Creole
OSD Language:Korean
OSD Language:Dutch
OSD Language:Galicia
OSD Language:Catalan
OSD Language:Czech
OSD Language:Croatian
OSD Language:Latin
OSD Language:Latvian
OSD Language:Lithuanian
OSD Language:Romanian
OSD Language:Maltese
OSD Language:Malay
OSD Language:Macedonian
OSD Language:Norwegian
OSD Language:Portuguese
OSD Language:Japanese
OSD Language:Swedish
OSD Language:Serbian
OSD Language:Slovak
OSD Language:Slovenian
OSD Language:Swahili
OSD Language:Thai
OSD Language:Turkish
OSD Language:Welsh
OSD Language:Ukrainian
OSD Language:Hebrew
OSD Language:Greek
OSD Language:Spain's Basque
OSD Language:Spanish
OSD Language:Hungarian
OSD Language:Armenian
OSD Language:Italian
OSD Language:Yiddish
OSD Language:Hindi
OSD Language:Urdu India
OSD Language:Indonesia
OSD Language:English
OSD Language:Vietnamese
Steering wheel function:Still work after install,radio tape recorder
WIFI/4G:Built in WIFI/head unit
Climate:control on the new display
Bluetooth:Bluetooth 5.0 with HIFI
OSD Language:Greek,Arabic,Latvian,Spanish,Malay,Icelandic,Italian,Japanese,Irish,Be
Special Features:Cassette Player,FM Transmitter,Radio Tuner,Built-in GPS,MP3 Players,Mo
HDML interface:support
Placement:Car Console,GPS navigation,bluetooth 4K screen
Fit Ford F150:For Ford Ranger 2015-2019
Special Feature:Built-In Speaker/Microphone,Support 3G Network,Support 4G Network,Wifi
Car modle For Ford F150:Ford Ranger 2015-2019
OS:Android 11 8-CORE 64GB/128GB ROM 4GB RAM
Carplay:Built-In Carplay
APPS:You can download app in Google playstore
radio RDS:support
WiFi Receiver:built in

13 '' inch IPS screen

8-core

Android

11

Bluetooth 5.0
Car Player Car GPS navigation radio

Multimedia
FOR Ford Ranger 2015-2019
High-end quality, lifetime after-sales,free MAPS
Compatibility

:
Android 11.0
2.Voice control(English only)
6.Bluetooth 5.0 Lossless Sound Quality
7.Multi-screen Interaction
11.Resolving power: 1920*1080
12.4GB RAM 64GB/128GB ROM
can perform the basic functions of an Android smartphone and use multiple third-party applications through the car infotainment interface.
Unlike Apple CarPlay, Android Auto supports a variety of third-party calling and messaging applications, including WhatsApp, Facebook Messenger, Skype, and Google Allo.
Attention!
1. Different Car model require different harnesses. Please make sure you send us the information of your car:
c.

Picture of Console Center
2.

How do I know if the radio fits my car?
What cars are compatible is usually stated on the product listing page. You are also advised to send us a picture of the dashboard of the car showing the OEM radio and A/C control panel to confirm compatibility.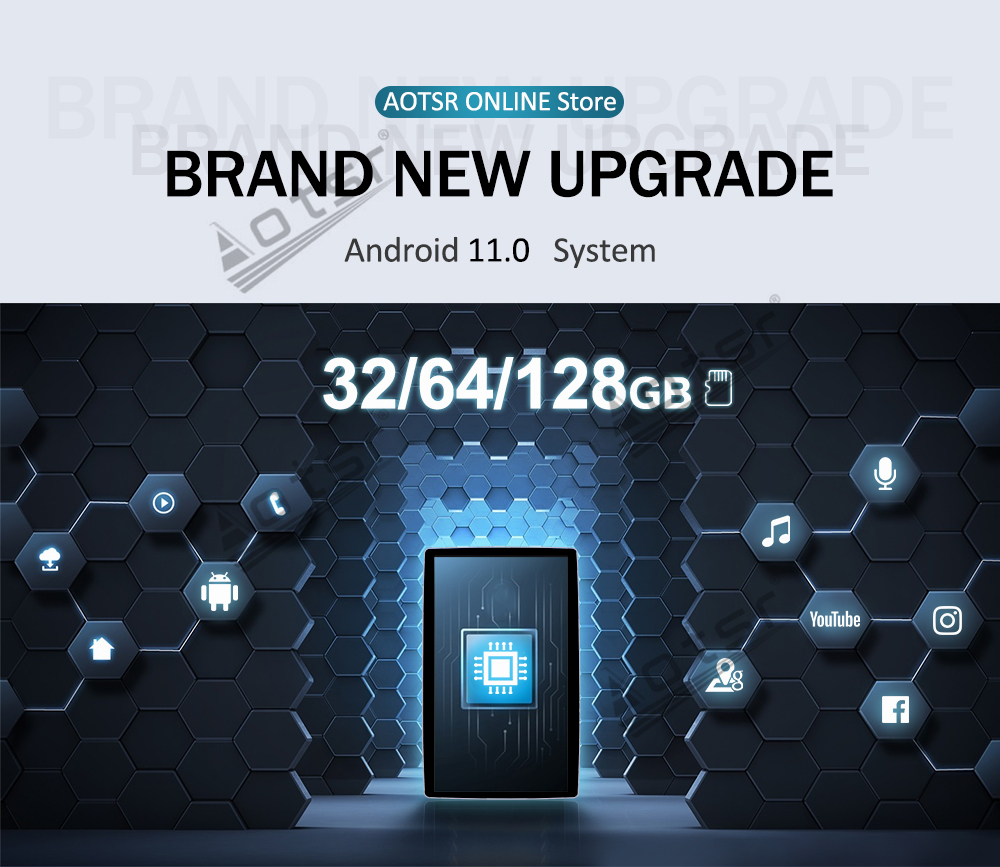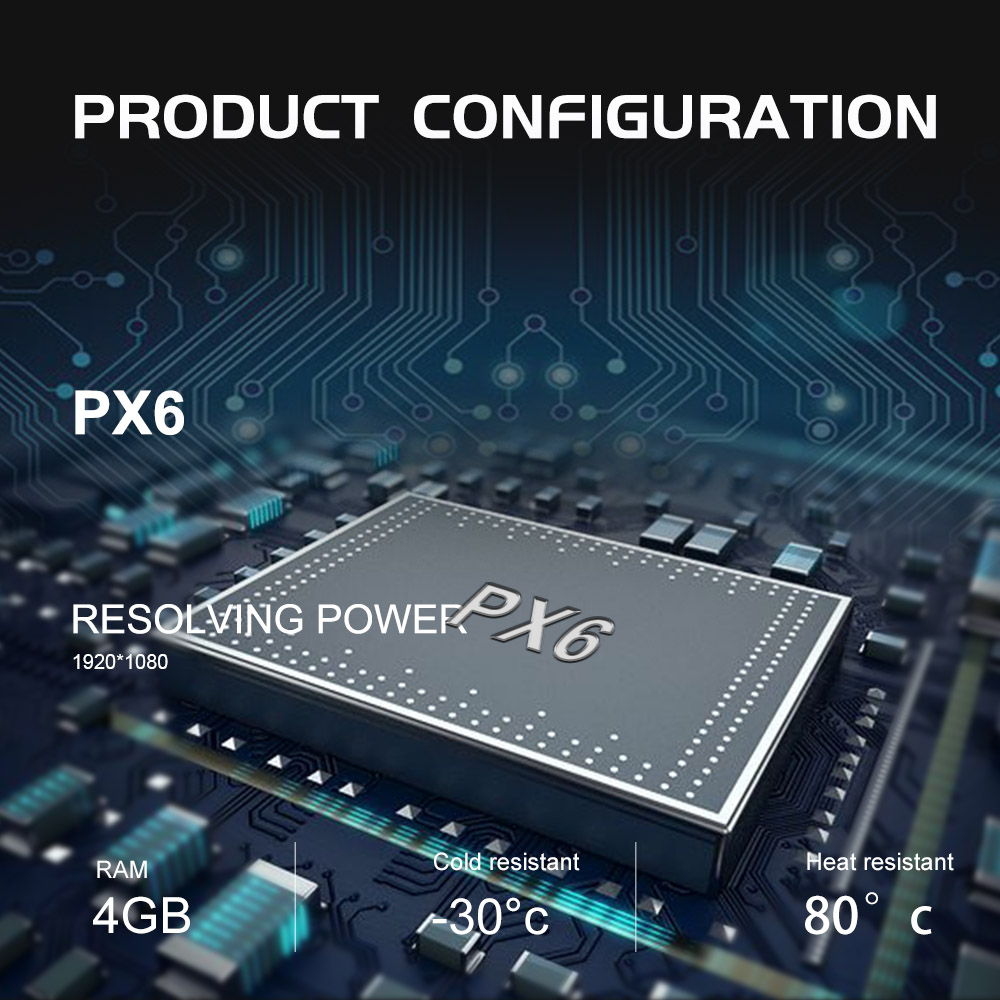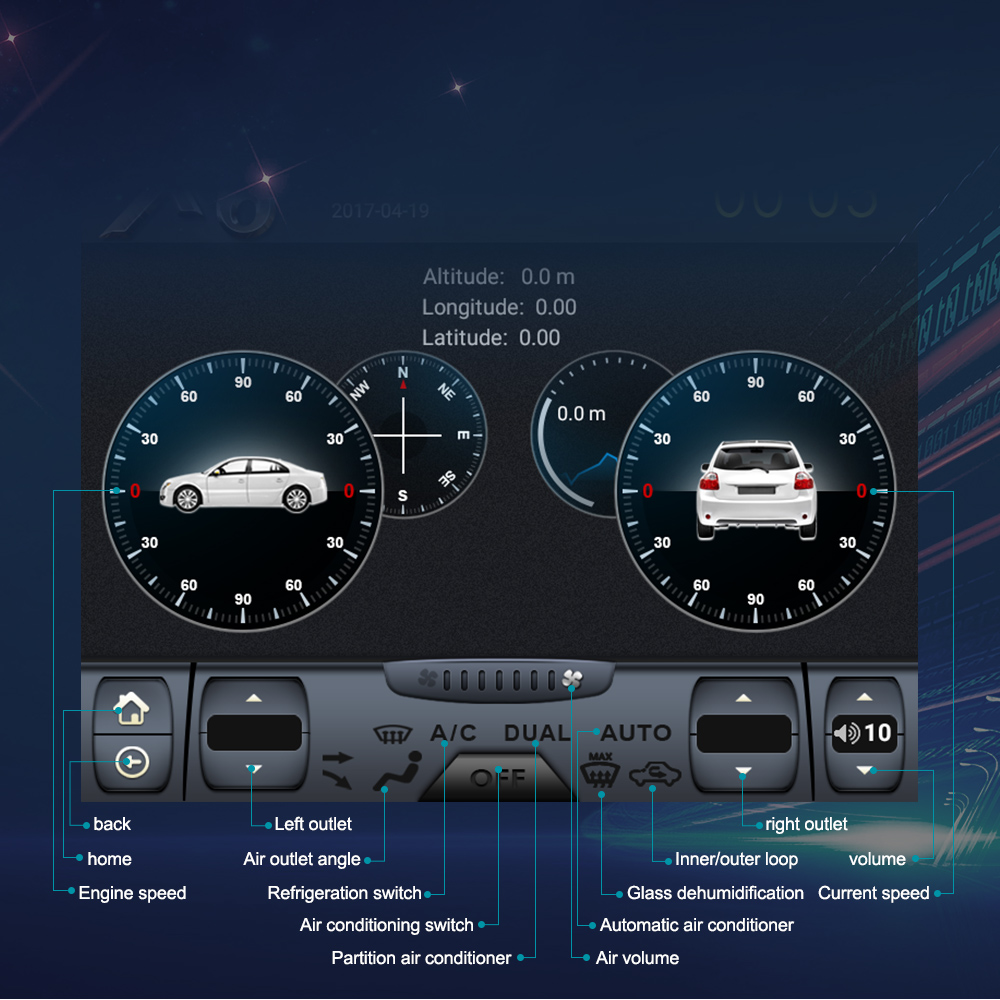 If your car dashboard is the same as below,you can buy this GPS Navigation from our store directly.