Brand Name:Aotsr
Origin:CN(Origin)
Din:Double Din
Display Size:12"
RAM:4G
Resolution:1920*768
For Vehicle Brands/Model:Audi
Audi Model:Q7
Q7-Year:2007
Q7-Year:2008
Q7-Year:2009
Q7-Year:2010
Q7-Year:2011
Q7-Year:2012
Q7-Year:2013
Q7-Year:2014
Q7-Year:2015
ROM:128G
Interface:RCA
OSD Language:Chinese (Simplified)
OSD Language:Chinese (Traditional)
OSD Language:Albanian
OSD Language:Arabic
OSD Language:Azeri
OSD Language:Irish
OSD Language:Estonian
OSD Language:Belarusian
OSD Language:Bulgarian
OSD Language:Icelandic
OSD Language:Polish
OSD Language:Persian
OSD Language:Boolean text (Dutch South Africa)
OSD Language:Danish
OSD Language:German
OSD Language:Russian
OSD Language:French
OSD Language:Filipino
OSD Language:Finnish
OSD Language:Georgian
OSD Language:Haitian Creole
OSD Language:Korean
OSD Language:Dutch
OSD Language:Galicia
OSD Language:Catalan
OSD Language:Czech
OSD Language:Croatian
OSD Language:Latin
OSD Language:Latvian
OSD Language:Lithuanian
OSD Language:Romanian
OSD Language:Maltese
OSD Language:Malay
OSD Language:Macedonian
OSD Language:Norwegian
OSD Language:Portuguese
OSD Language:Japanese
OSD Language:Swedish
OSD Language:Serbian
OSD Language:Slovak
OSD Language:Slovenian
OSD Language:Swahili
OSD Language:Thai
OSD Language:Turkish
OSD Language:Welsh
OSD Language:Ukrainian
OSD Language:Hebrew
OSD Language:Greek
OSD Language:Spain's Basque
OSD Language:Spanish
OSD Language:Hungarian
OSD Language:Armenian
OSD Language:Italian
OSD Language:Yiddish
OSD Language:Hindi
OSD Language:Urdu India
OSD Language:Indonesia
OSD Language:English
OSD Language:Vietnamese
Out Power:4*50W
Max External Memory:256G
Digital Media Format:CD
Digital Media Format:DVD-R/RW
Digital Media Format:DVD-RAM
Digital Media Format:Video CD
Digital Media Format:Mp3
Digital Media Format:Mp4
Digital Media Format:WMA
Digital Media Format:JPEG
Material Type:SBS
TF/Micro SD Slot:2
Special Feature:Built-In Speaker/Microphone
Special Feature:Wifi Function
Special Feature:Support Steering Wheel Control
Special Feature:Support 3G Network
Special Feature:Support 4G Network
Special Feature:Support Can-Bus
Certification:CE
Certification:DOT
Certification:EAC
Certification:EPA
Certification:FCC
Certification:GMP
Certification:RoHS
Certification:TGA
Certification:UL
Certification:KC
Certification:pse
Certification:WEEE
Certification:NONE
Special Features:bluetooth
Special Features:Built-in GPS
Special Features:Cassette Player
Special Features:CD Player
Special Features:CD-R
Special Features:CD-RW
Special Features:Charger
Special Features:FM Transmitter
Special Features:Mobile Phone
Special Features:MP3 Players
Special Features:Radio Tuner
Special Features:Touch Screen
Special Features:TV
Item Size:12.1INCH
Model Name:MX-A322H-8L
Operating System:Android 11
Item Weight:5.5kg
Voltage:12V
Screen:Capacitive HD Screen headunit
Support phone call and phonebook:yes
Interface:Plug and play
Radio gps navigation:Support WIFI+DSP+DAB+OBD
Steering wheel control:Support perfectly
support radio tape recorde:For Audi Q7 2005-2015
Car dvd gps player:For Audi Q7 2005-2015
Radio RDS:For Audi Q7 2005-2015
Car Radio for:For Audi Q7 2005-2015
Car GPS Navi for:For Audi Q7 2005-2015
Google play store:support
Android 11.0:4GB RAM 32/ 64/128/256GB ROM
mirror link:support
APPS:You can download app in playstore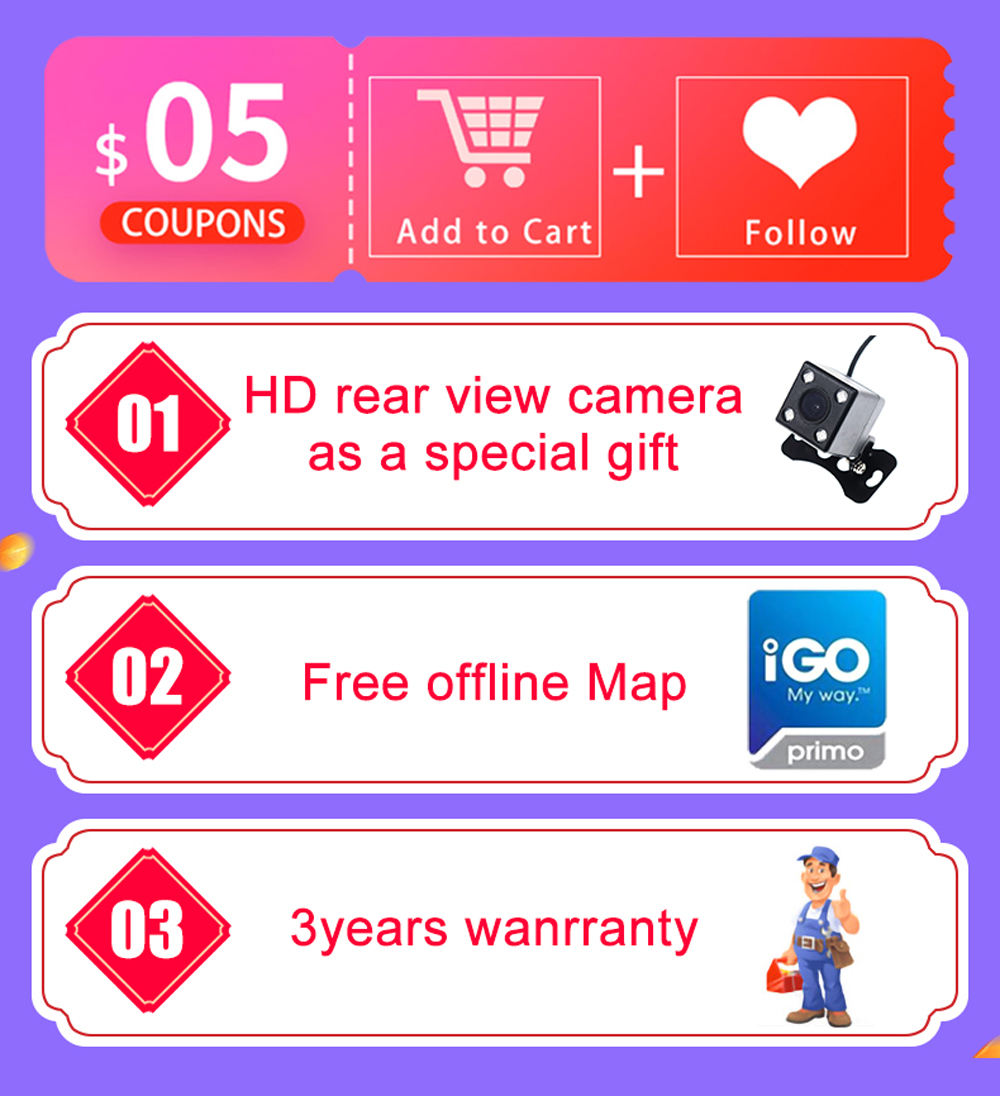 Android 11.0 8+256G Car DVD Multimedia player
Fit for Audi Q7 2005-2015

1, Support steering wheel control

2, Support automatic parking function

3, Support seat heating function

4, Support amplifier

5, After installation, the air conditioning information will be displayed. You can also control it on the screen.
Etc.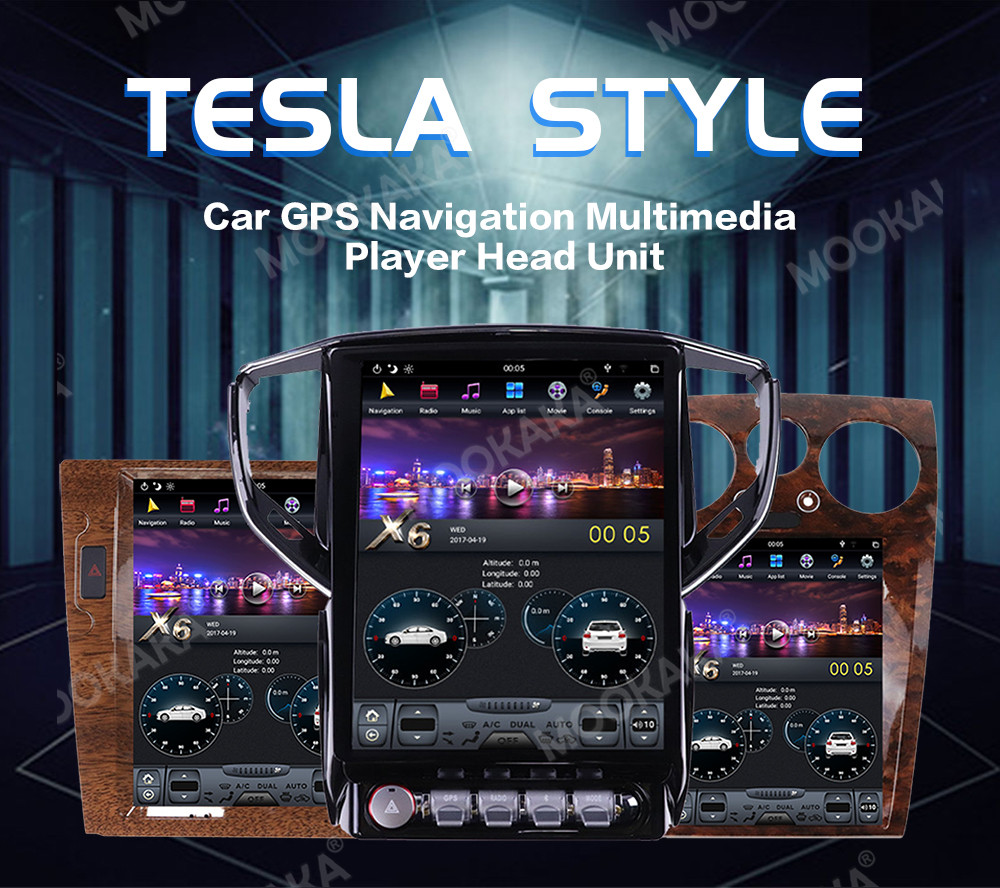 System:Android 11.0
1.Android 11.0 = 1GB RAM 16GB ROM DSP with carplay 8 core

2.Android 11.0 = 2GB RAM 32GB ROM DSP with carplay 8 Core

3.Android 11.0 = 4GB RAM 64GB ROM DSP with carplay 8 Core

4.Android 11.0 = 6GB RAM 128GB ROM DSP with carplay 8 Core

5.Android 11.0 = 8GB RAM 256GB ROM DSP with carplay 8 Core
About CPU: PX6 RX3399 Features
-Big.Little architecture: dual-core Cortex-A72 + quad-core Cortex-A53 architecture, 64-bit
-Main frequency exceeds 1.8GHz
RK3399's GPU uses the quad-core arm new generation high-end image processor Mali-T860, which integrates more bandwidth compression technologies: such as intelligent superposition, ASTC, local pixel storage, etc., and also supports more graphics and computing interfaces.The overall performance is 45% higher than the previous generation.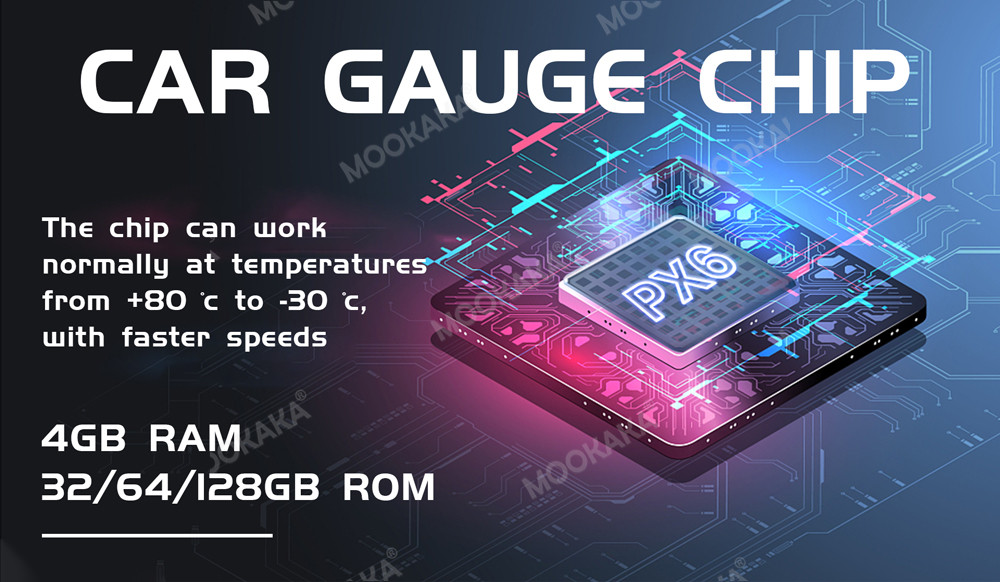 More Features
1.Built-in carplay
2.Voice control
3.Custom App
4.HDMI Interface
5.360 Camera (optinal)
6.Bluetooth 5.0 Lossless Sound Quality
7.Multi-screen Interaction
8.AHD
9.Android Auto
10.PX6 ;RK3399CPU
11. Support HD 1080P+Support Lossless music
12. Built-in Wifi / Support 3G/4G Network
13. Support Android App download and Google play store
14. Capacitive Multi-touch screen / Resolution HD 1024*768 IPS Screen
15. GPS Navigation
16.Video Support: WMV(VC1 Code) AVI(H.264, MPEG4,Xvid, WMV),MP4 (H.263, H.264, MPEG4), MPG(MPEG-2),M4V(H.264, MPEG4)
17.Bluetooth Supports All Brands Cellphones,Phonebook Input,Music Playback,Supports Name Search By A-Z
18.The Features of DSP : can improve car audio, enhance sound quality, support 3D surround sound. AS a chip was built-in this unit
Buyer's recognition and evaluation of us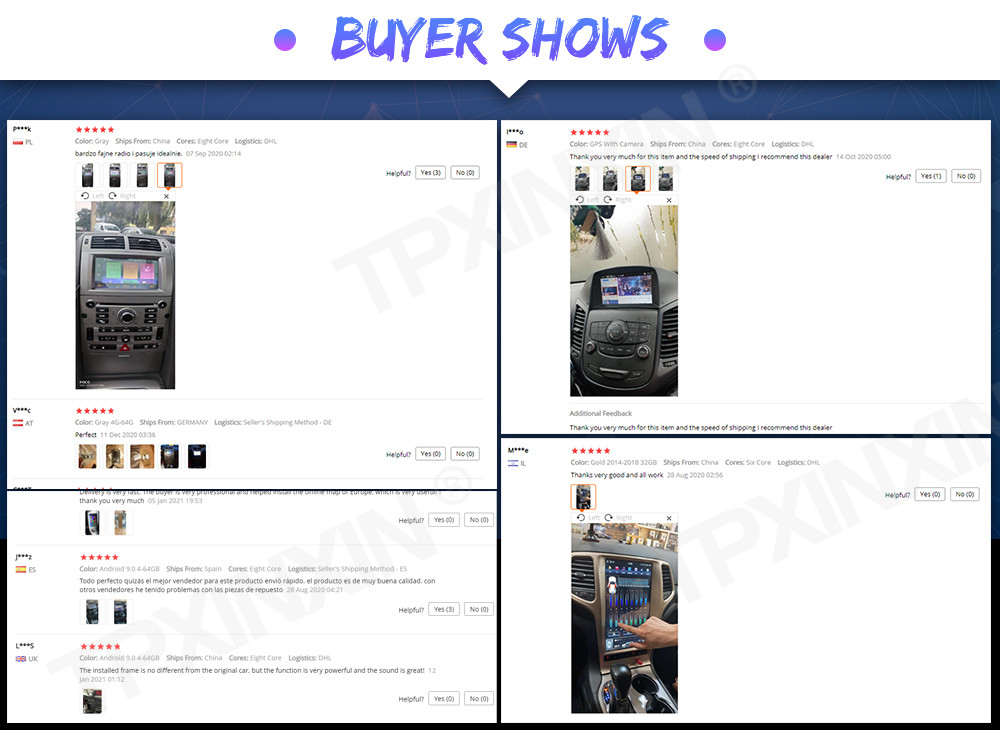 Optional:
1.Support DVR Function :Support DVR for the front,it will let your journey more safety.
2.Support External DAB Receiver (Operate by Toush Screen)
3.OBD Support OBD II, Car diagnostic tool,you can know your car condition anywhere.can buy the OBD dongle from us
4.Support TV:can support DVB-T2/ISDB-T,with our DVB-T2/ISDB-T box and connector,you can operate on our car DVD screen
5.Support the rear view camera,when you reversing the car it will work automatically,it can display the revering track.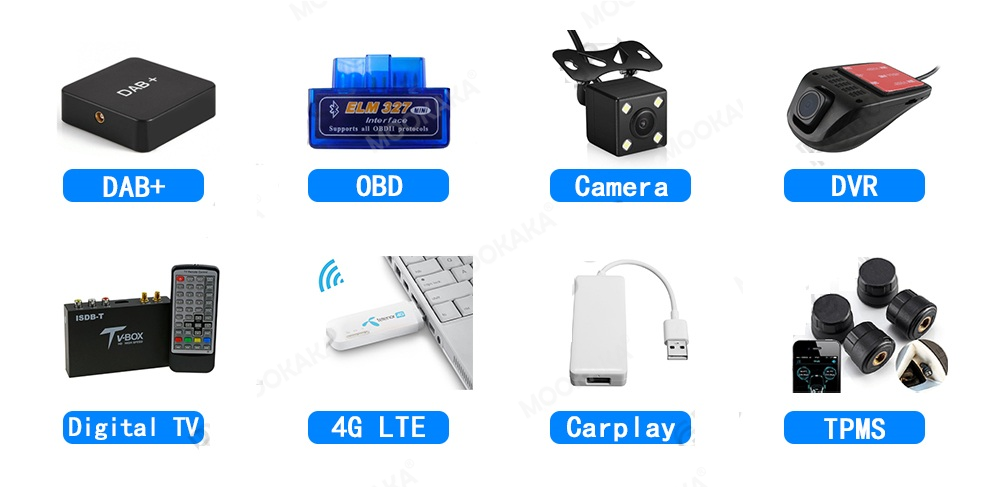 About the installation instructions
It's a plug-and-play installation, but we recommend that you find a local professional installation engineer or a car A&V store to install our equipment in your car so you can avoid damaging your dashboard and the host itself. Of course, if you need any support, you are free to contact us.

If you are not sure if it is suitable for your car, please leave your car details.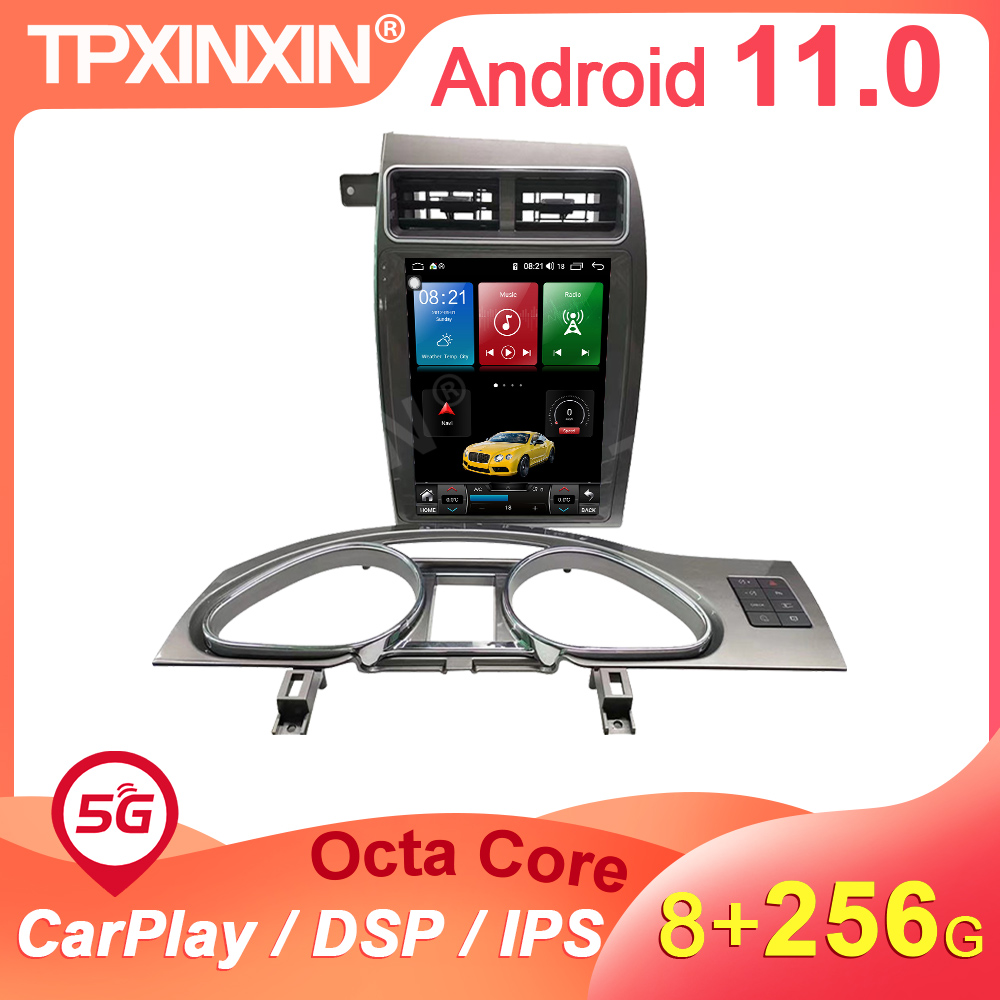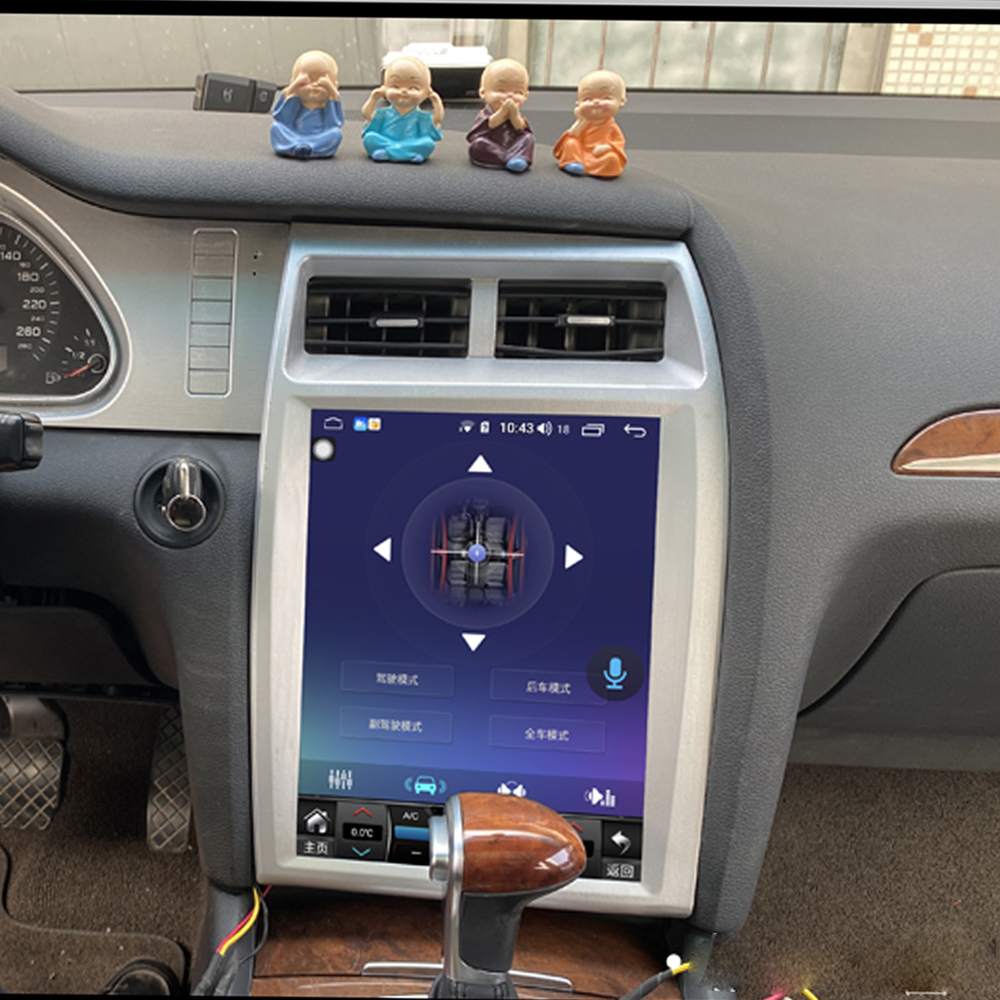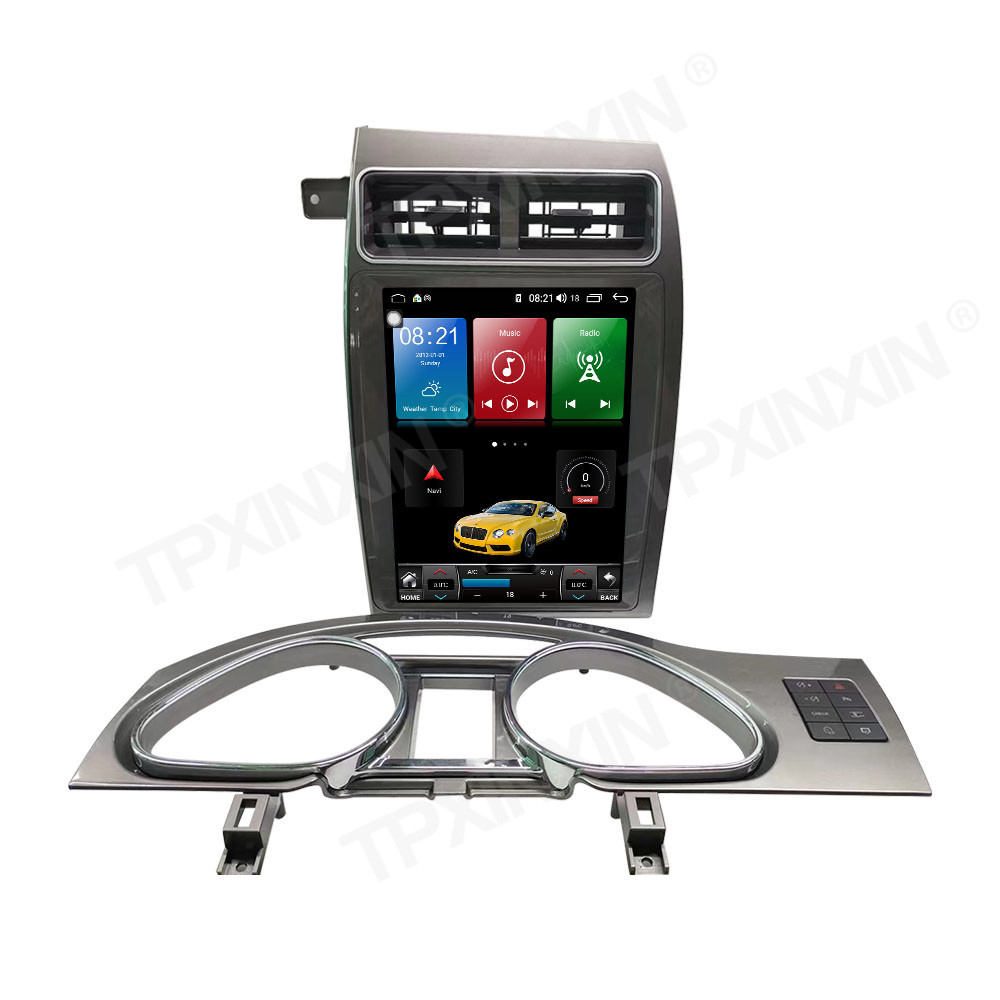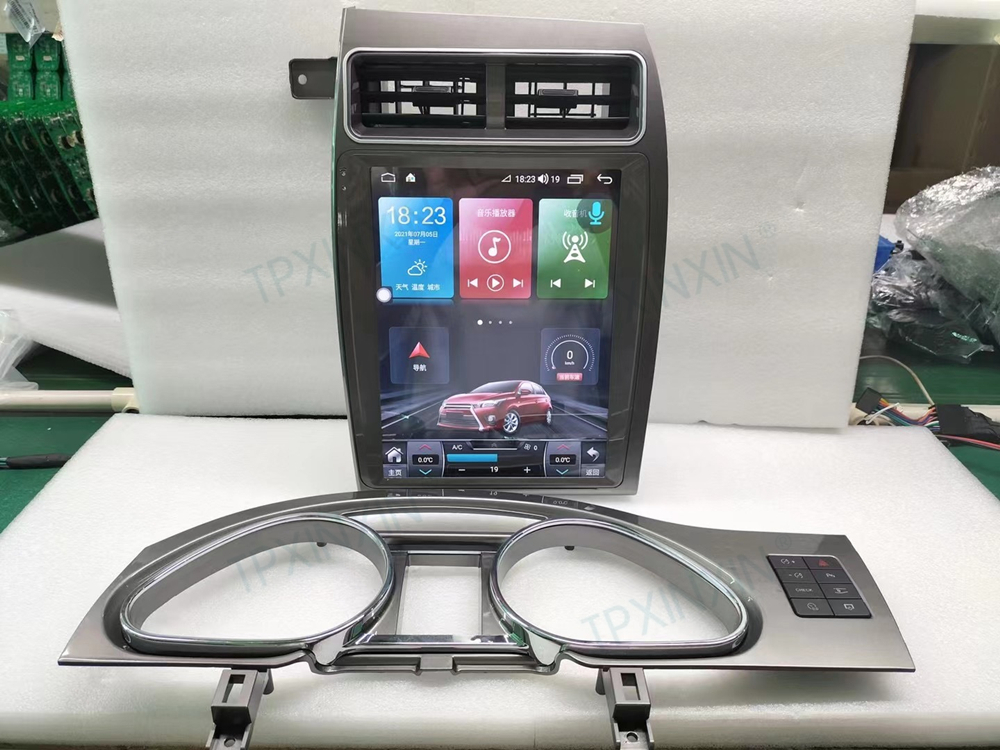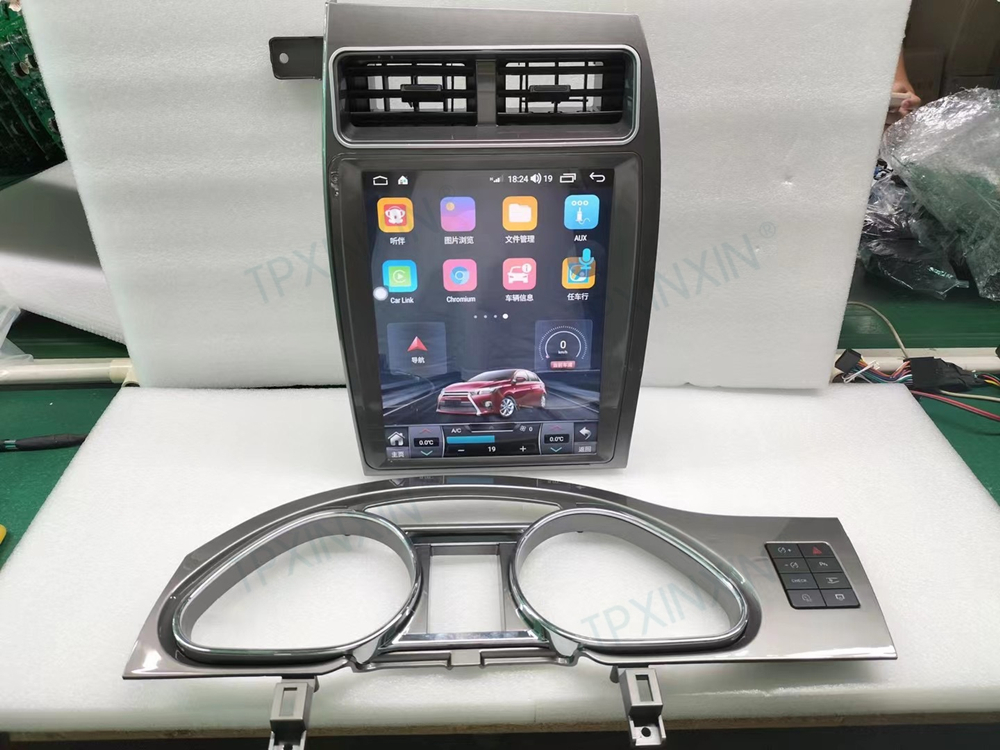 Practical and convenient network functions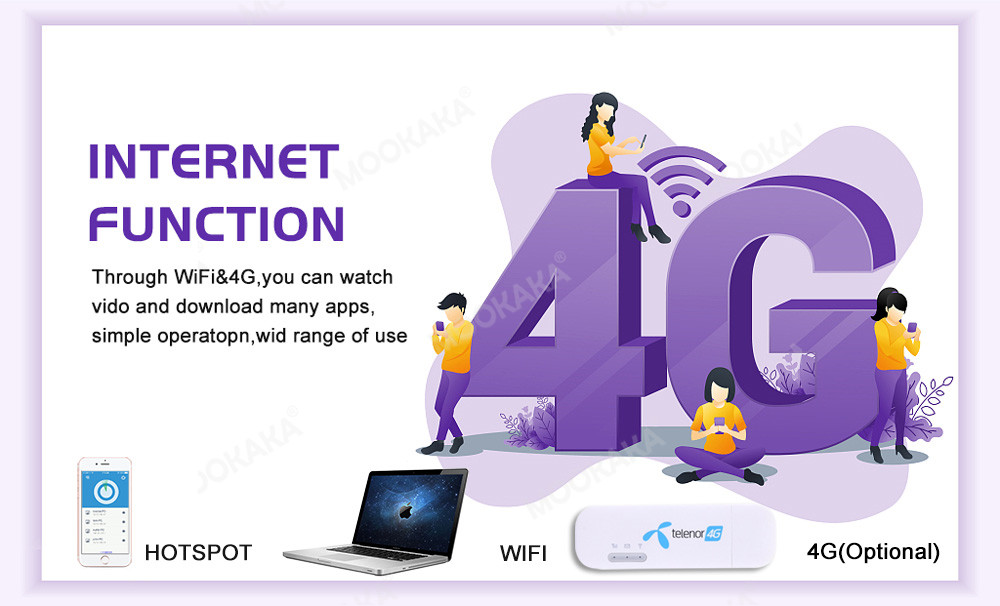 Built-in Car-Play
What can Car-Play do?

1:Siri: You can communicate with the car through Siri ,tell the car what to do next, listen to the system broadcast the information received on the mobile phone, and use voice dictation to respond.

2:Touch Screen Display: A car that partially supports Car-Play will be equipped with a touch screen that can turn on or off applications on a fairly simple home screen.

3:Physical Keys: Car with physical keys is one of the ways to control Car-Play. Volume control and track change control are seamlessly integrated.
Bluetooth 5.0
Lossless Sound Quality

Access phonebook call logsearch contracts with mane or members make hands free calls display unanswered calls custom pairing cod and listening to Bluetooth music.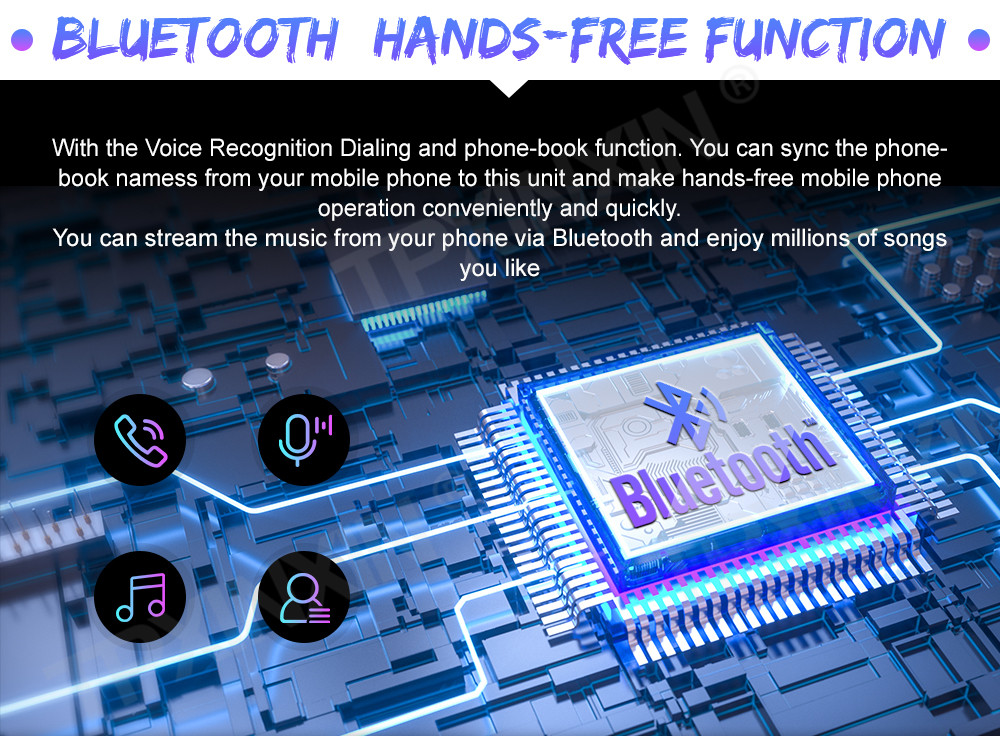 Excellent original steering wheel control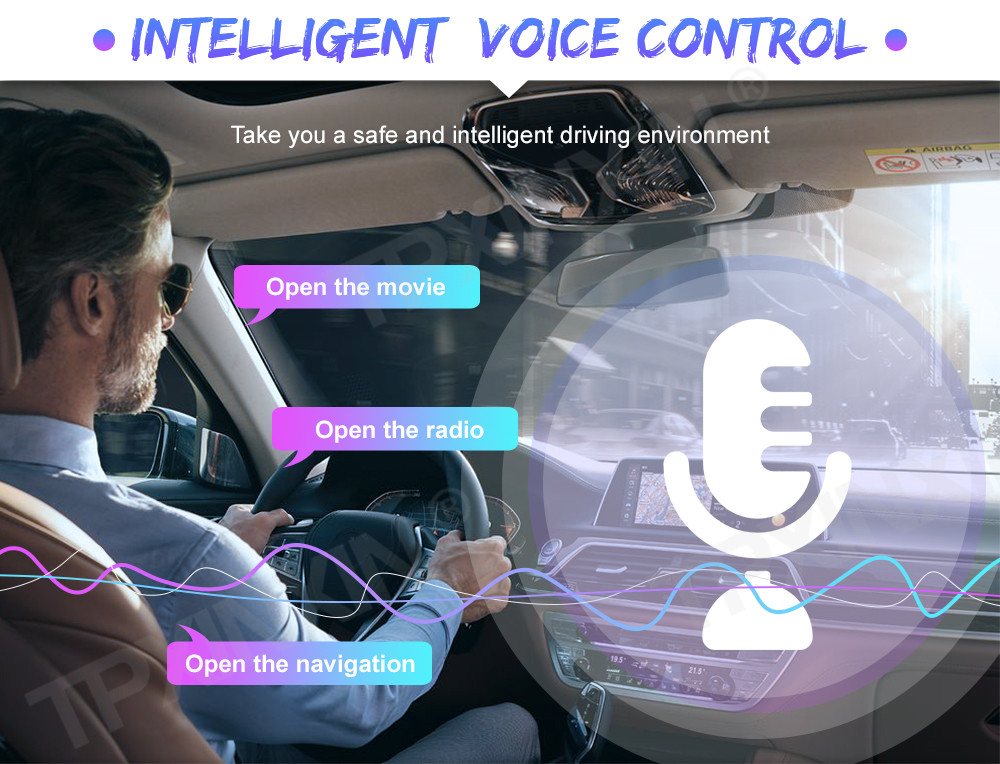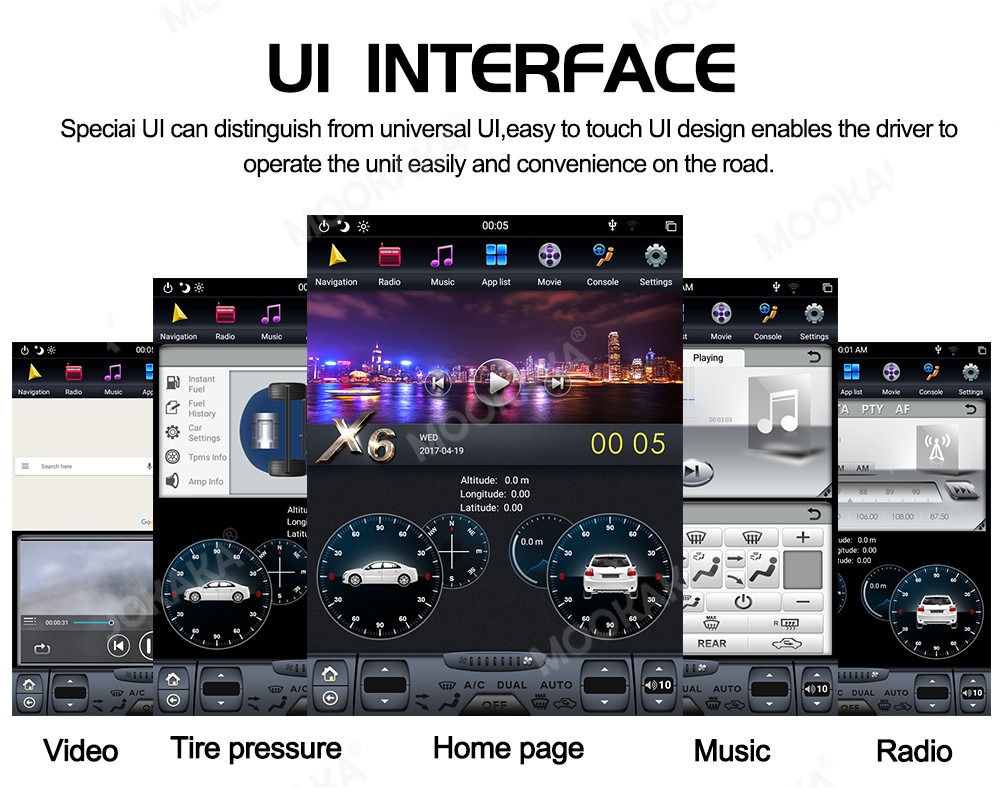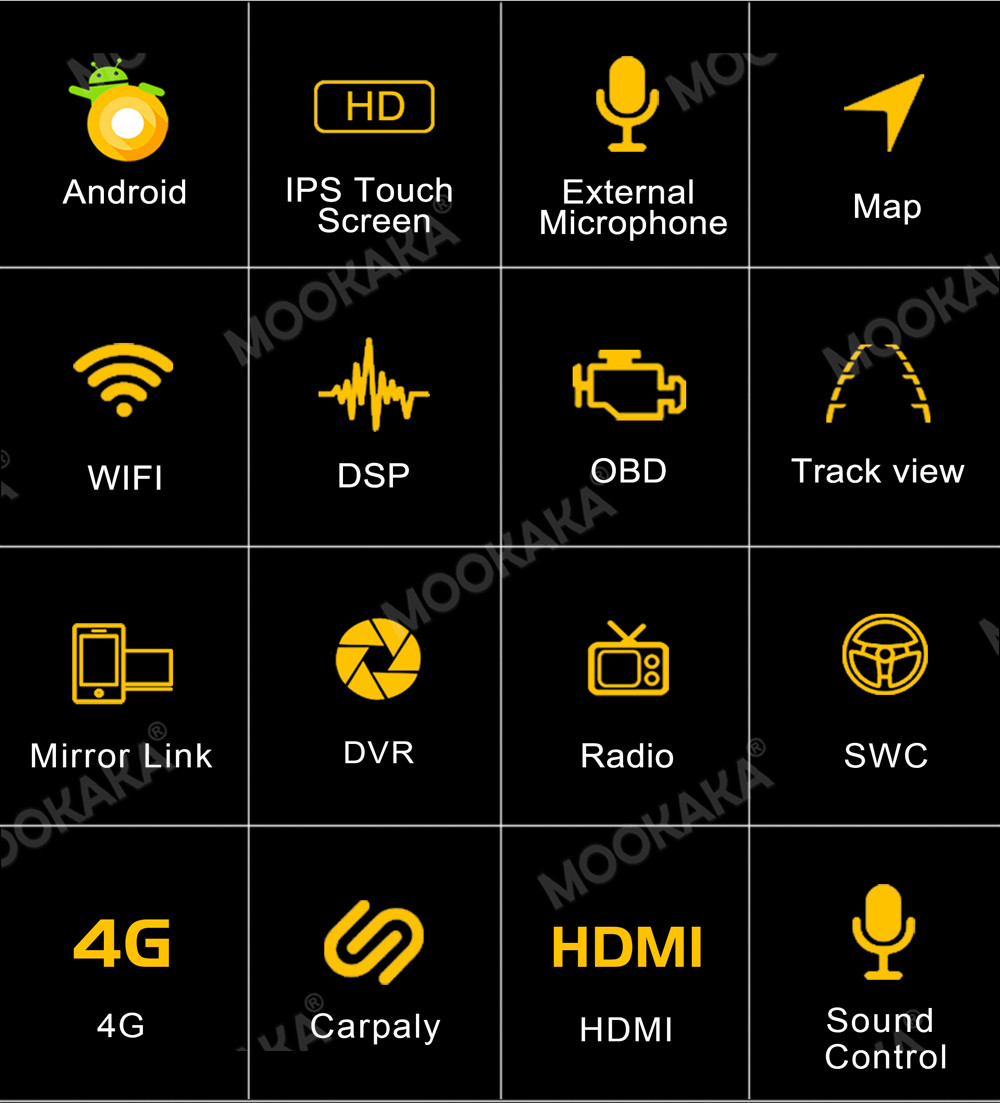 Both of Them Are Supporting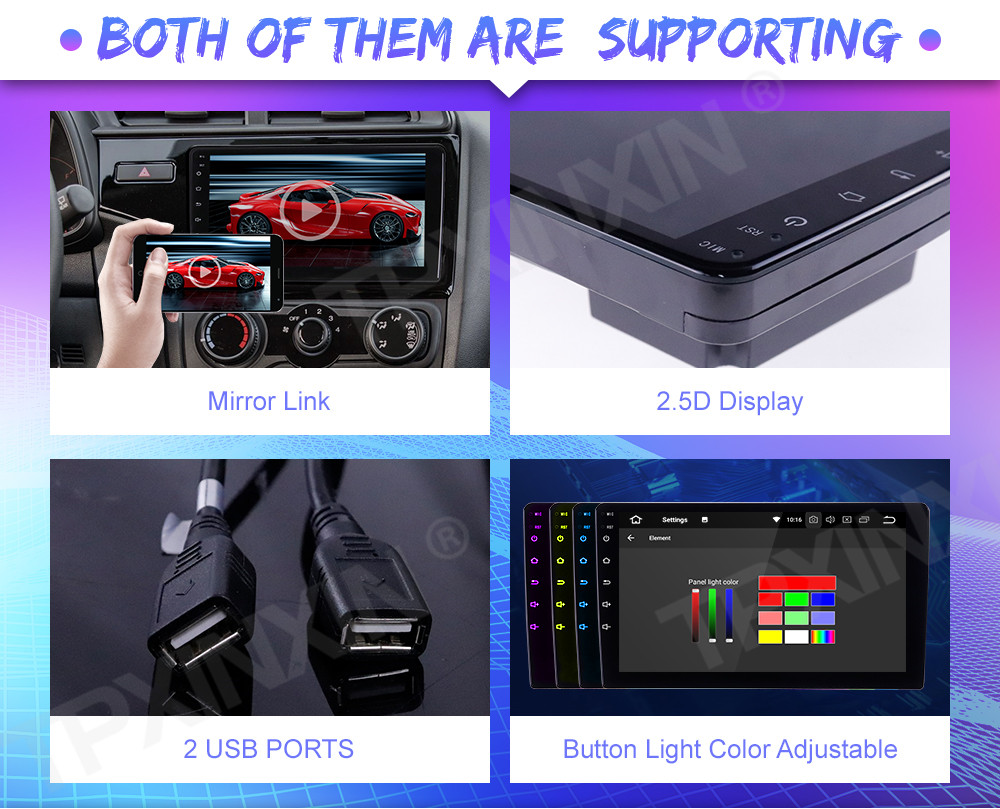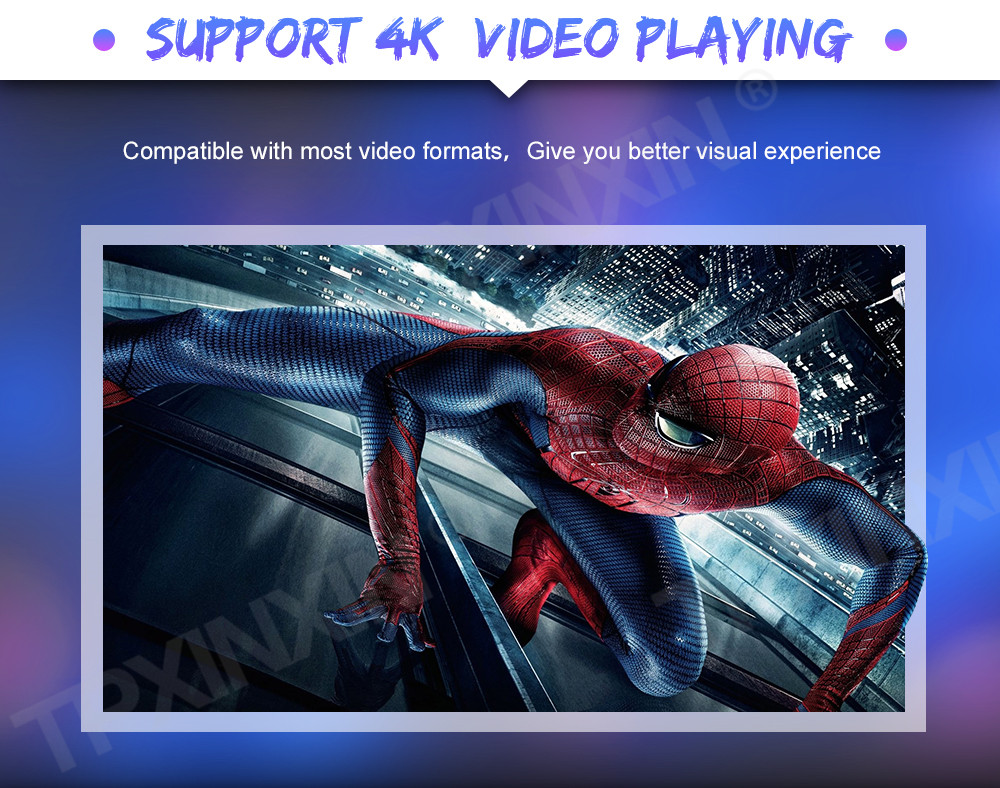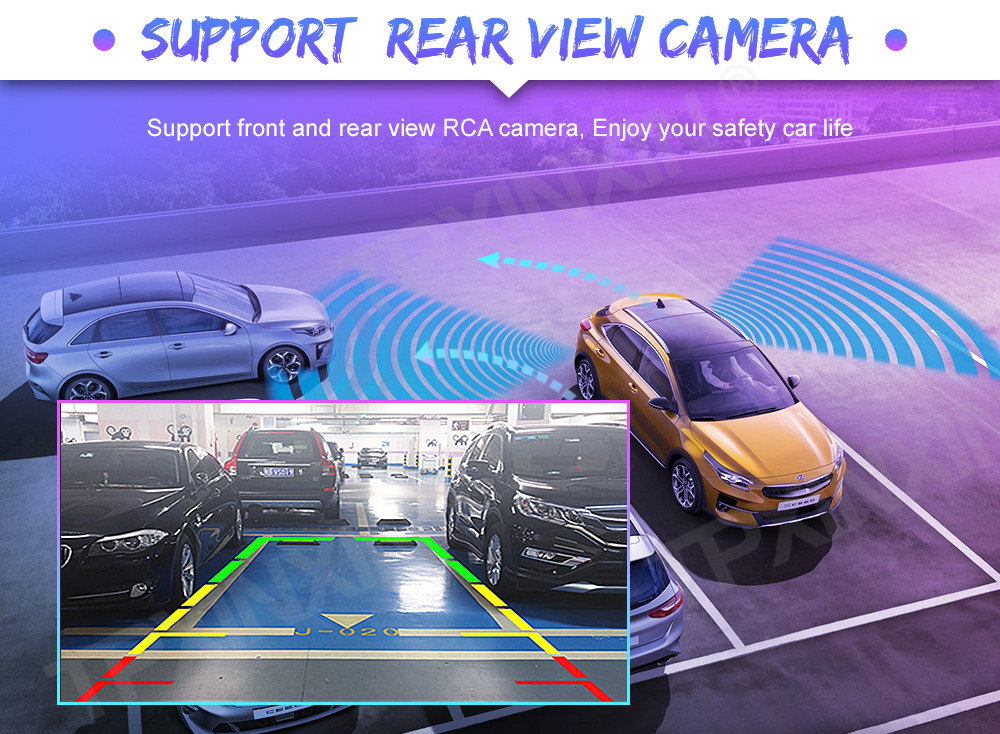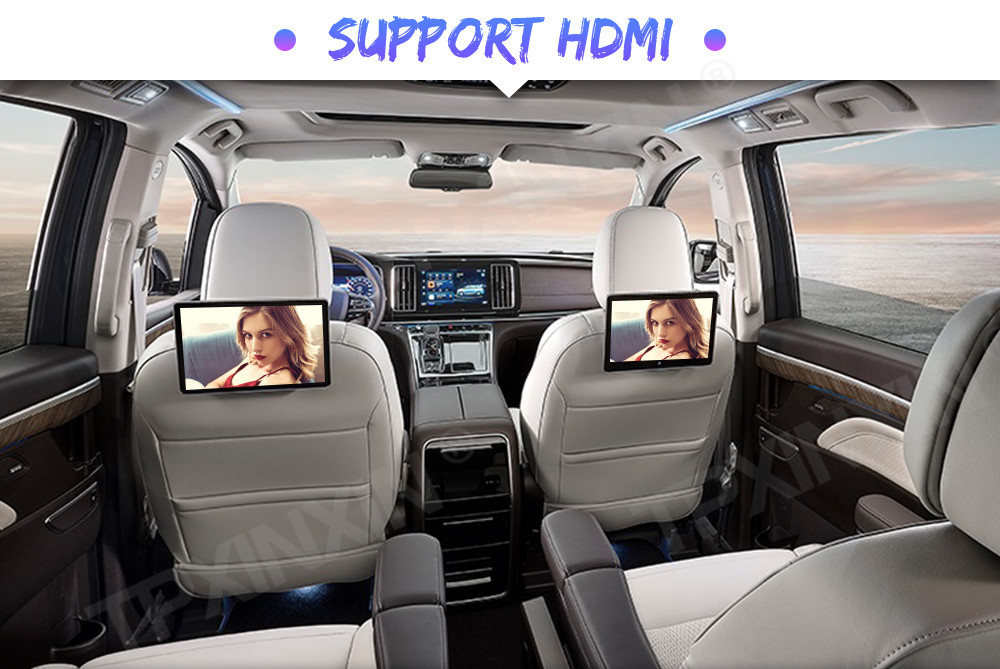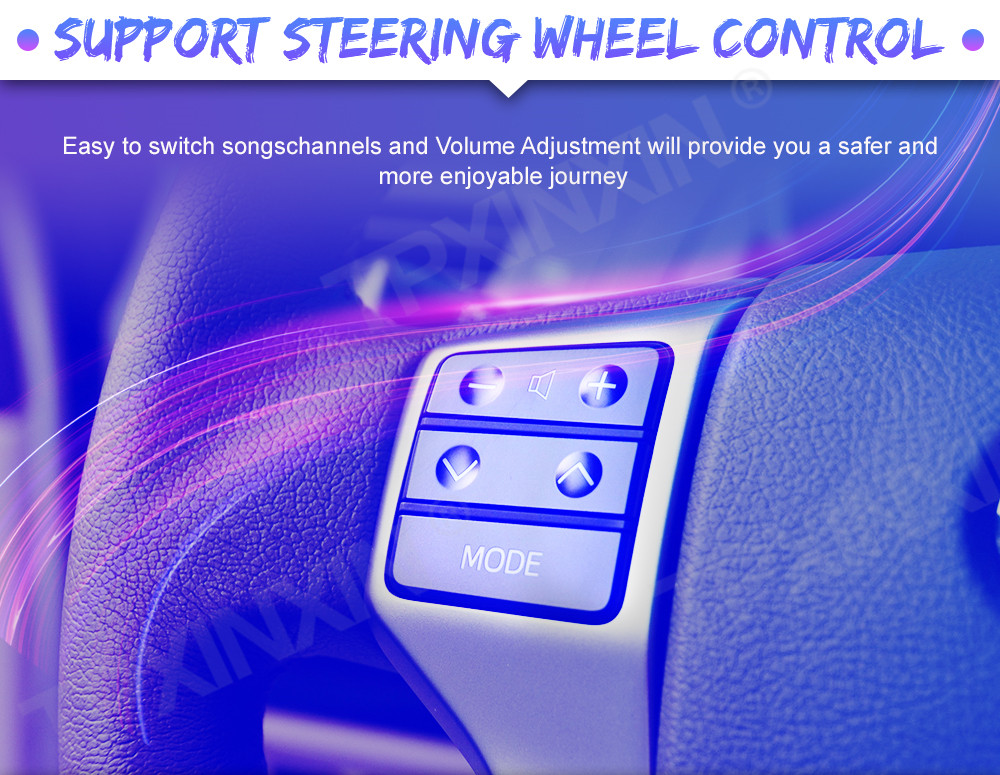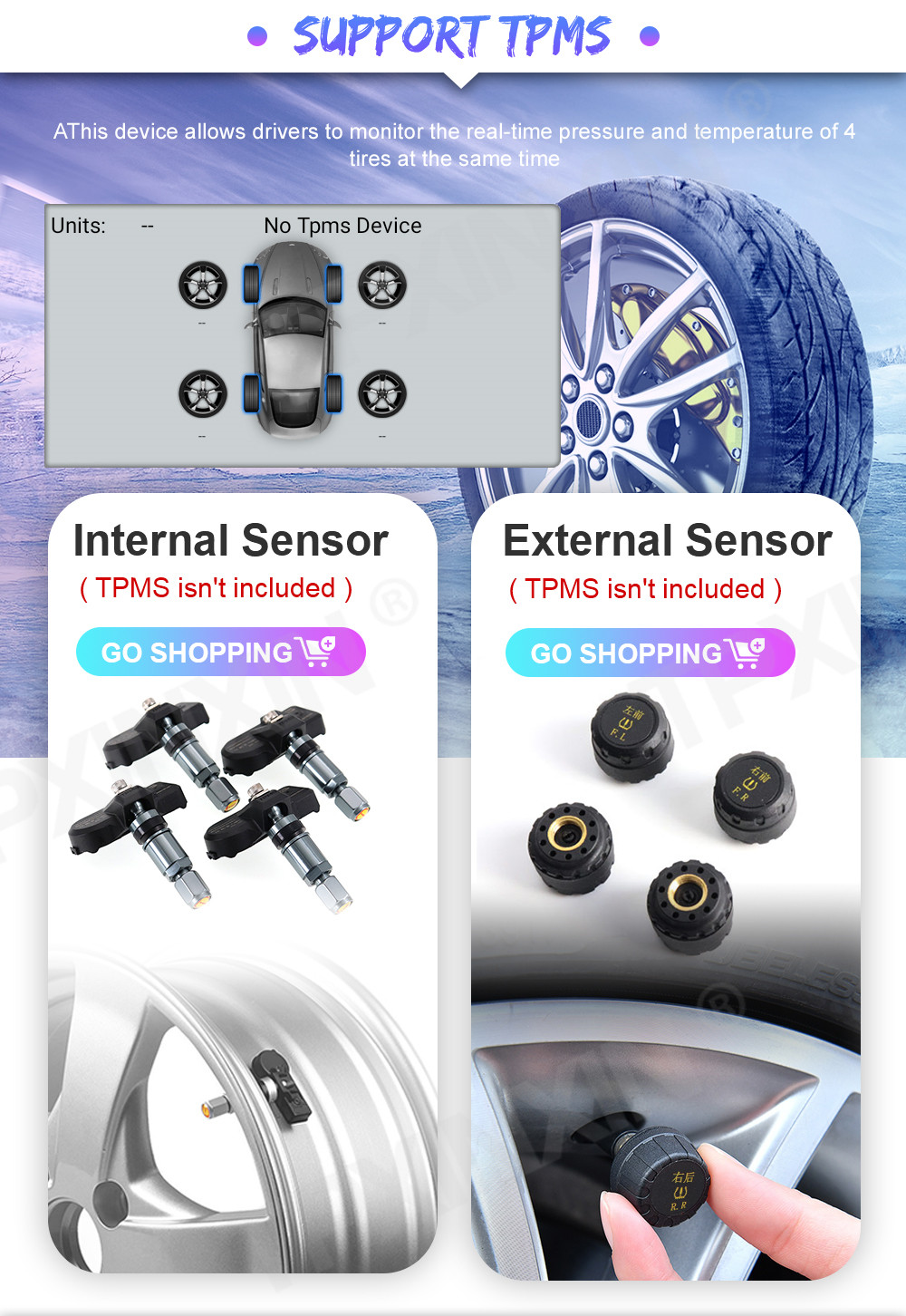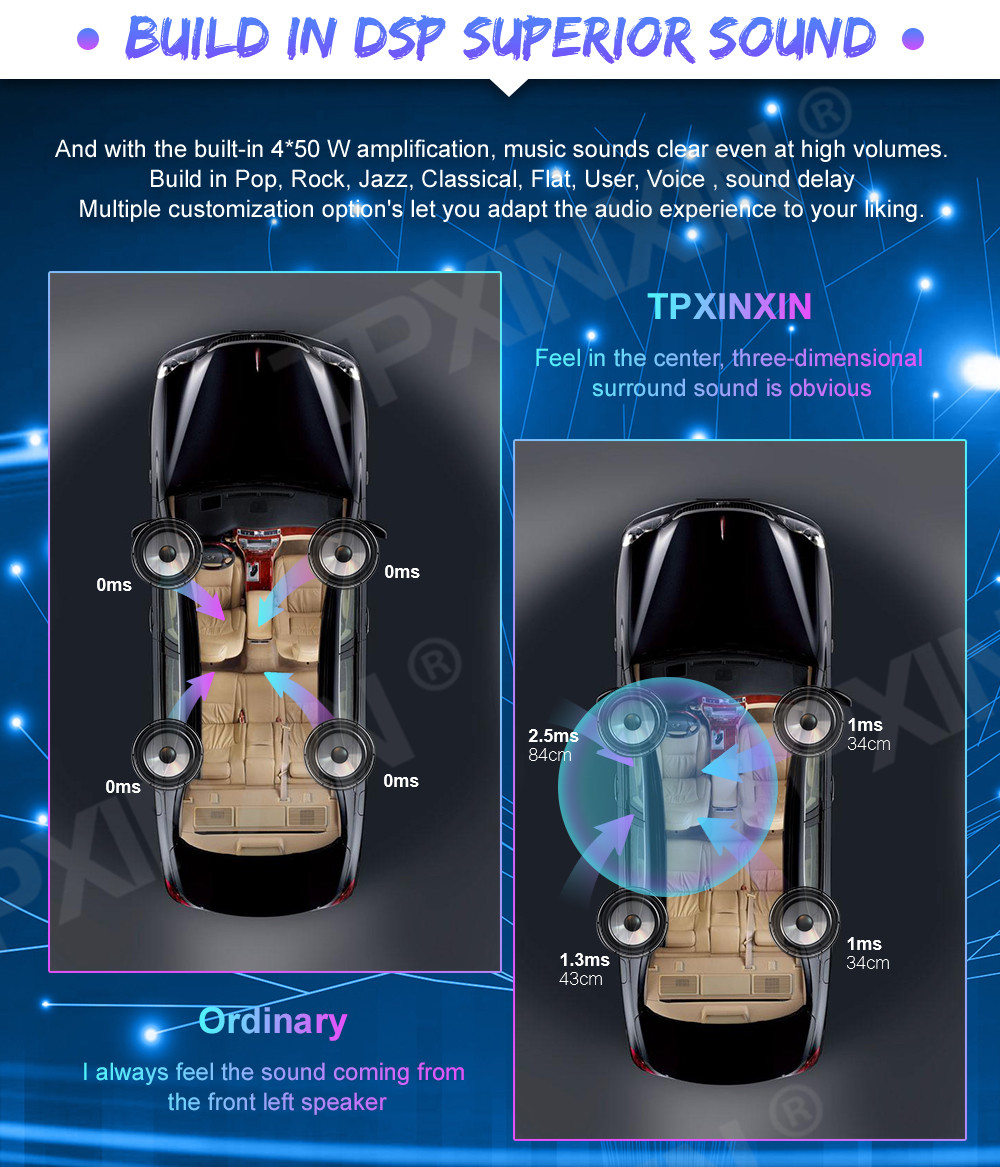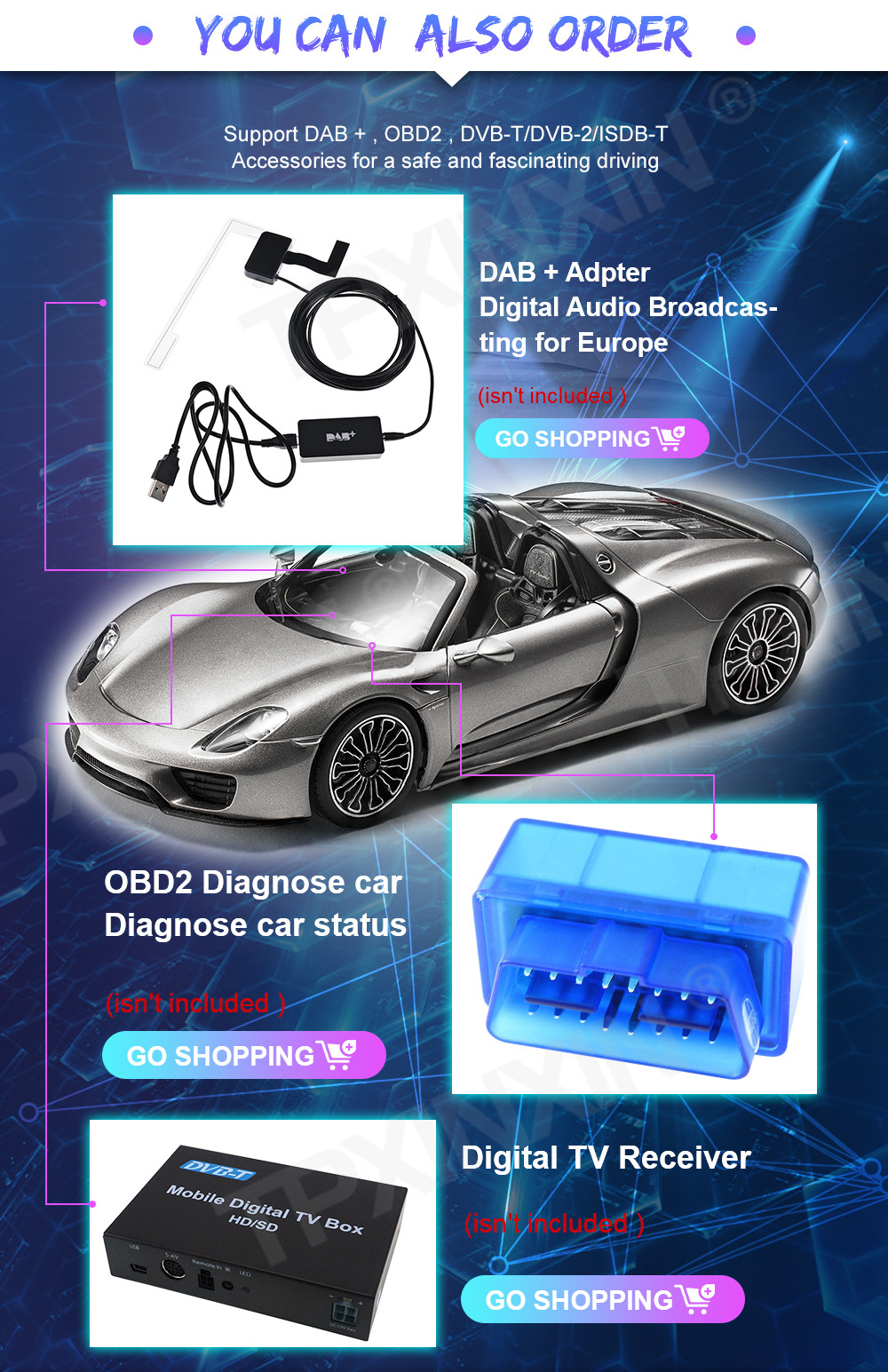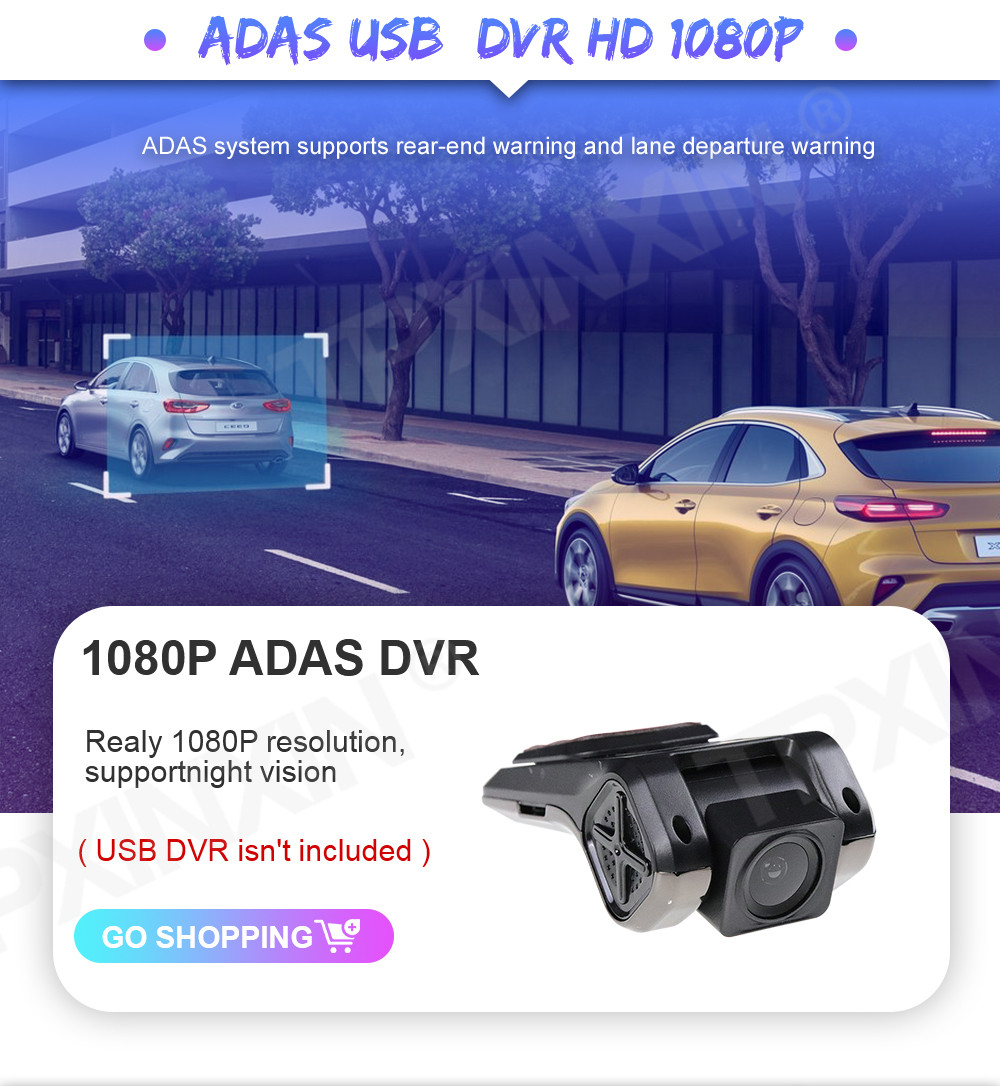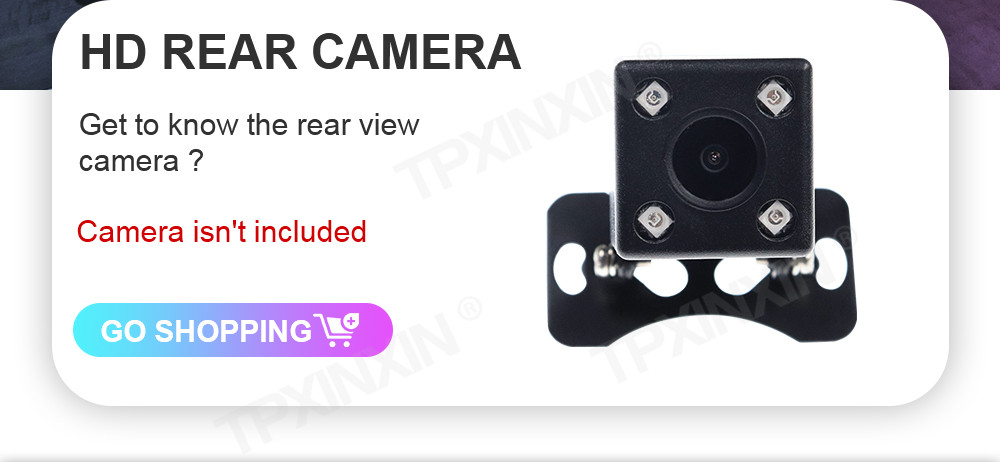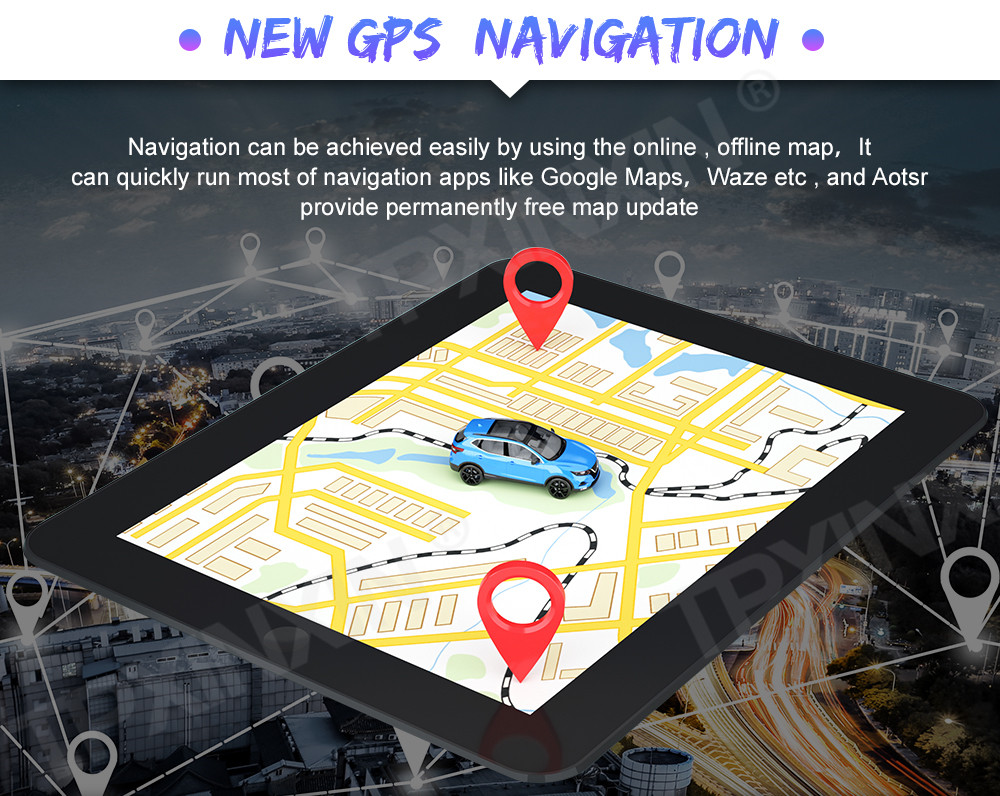 You can download APPS from the Google APPS Store for free.
You can now permit the installation of APKs per-source , so hostile downloader apps can not operate without your permission.
HD screen resolution
The 1024*768 high pixel density provides amazingly vibrant and visual effects while the touch screen offers a remarkably fluid and tuitive operation.
FM-AM RDS RADIO
Automatic search +Manual search

FM/AM Frequency

Pre-set Stations FM 3*6 AM 2*6

FM:65MHZ-74MHZ 87.5MHZ-108MHZ

AM:522KHZ-1710KHZ
After Sales Service
First situation: receiving-checking goods-no damage-sign name to confirm-deal success.

Second situation: receiving-checking goods-damage or wrong products-taking photos-submitting certification by shipping company-send to us-we receiving the package-return the fund to your account.